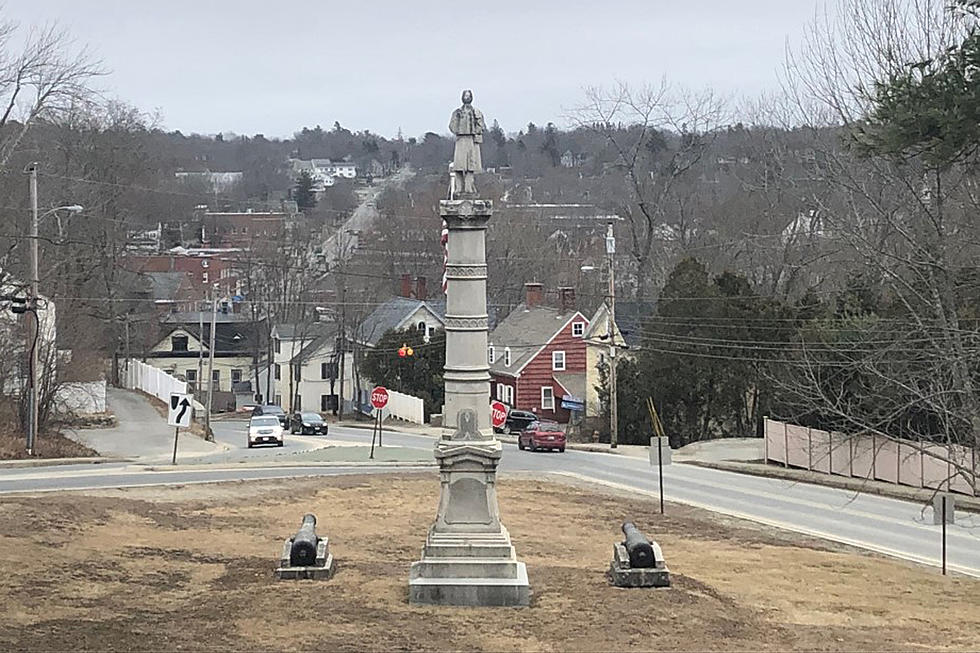 10 Things Only People From Ellsworth May Understand
TSM
There are certain things that only folks living in Ellsworth know about, or remember well from years past!  Maybe some of the following things ring a bell with you.
1

The place to slide down a hill is the old White Birches

While it's officially just off the Thorsen Road in Hancock at a now long-closed golf course, folks in Ellsworth call the hill their own.  One can usually slide at least three hundred feet down the hill, which makes for a long walk back but well worth it!

2

You remember driving both ways on the hill on the Bar Harbor Road.

Not that many years ago you could drive up the hill or down the hill on the Bar Harbor Road.  Then Myrick Street was expanded, (see next story). Now, when one is departing China Hill with their egg rolls and pork fried rice, there is no choice but to turn right and go up the hill, as the road is a one-way street now. Although, you still may see an old timer make a mistake and attempt to drive down the hill.

3

You remember when Myrick Street was just a back country road

Long before there was a Home Depot and Walmart on top of the hill, there was just a big old field with a narrow, curvy, and very beat up Myrick Street that connected Route 1 with Route 3.  Not many people used it, and for good reason.  Now, Myrick Street is a royal hodgepodge of twisted and merging lanes guaranteed to confuse any tourist from Michigan, along with most from the area too. MANY people use it, and wish that they didn't have to. By the way, we think that the road engineer was drunk when he designed it.

Daniel Berehulak, Getty Images

Daniel Berehulak, Getty Images

4

You threw a Frisbee across the Maine Coast Mall parking lot.

Back in the seventies young people would gather in the parking lot of the biggest shopping center in Downeast Maine, hang out,  and throw Frisbees to each other during the night long after the shoppers had gone home.  This was before there was a Governor's Restaurant, an Aroma Joe's, hundreds of stop signs, and various other obstacles in the way.

5

You know the short cut to Bar Harbor.

While flat-landers are filling up High Street, you're smart enough to bypass the traffic and head out Water Street, where it will quickly turn into the Bayside Road.  Eventually you take a left onto the Goose Cove Road, then another left onto the Oak Point Road, which will then meet up with Route 3.  Meanwhile that New Yorker in the Cadillac is still chomping his cigar and wondering if he should take a left back at the light at the Triangle.

EBay via walkerspostcards

EBay via walkerspostcards

6

You remember these area businesses.

Dick's Restaurant, DeOrsey's, Hilltop House, Aloha Lunch, Bucky's Video World, Mr. Paperback, Ames, King's, Britt's, the Maine Coast Mall Cinema, Mammoth Mart, Union River Oyster Bar, the Tidewater, the Round Up, IGA, WIlley's on Main Street, Grasshopper Shop, Fayva Shoe, Cheese House, Pizza Place, JJ Newbury, Trenton Drive-In, Bill's Store, Welby Drug, Kartland, High Street Sunoco, Brookside Restaurant, Laverdiere's Drug Store, Roy's Pizza, Sears, Crane's Market, Jasper's Restaurant, Alice's Fashions, the Triangle Diner and Chuck Wagon.

You Tube via GarryMooreFan

You Tube via GarryMooreFan

7

You know who used to live on the Moore Road.

On the way to Otis on the Mariaville Road take a right onto the Moore Road.  In the 50s, 60s, and 70s, Garry Moore was an entertainer, comedian, game show host and host of his very own self-titled TV show.  He hosted very popular shows like To Tell The Truth,and I've Got A Secret. He once had a summer home on the Moore Road. Garry Moore passed away in 1976 but his memory lingers on in the form of pavement now..

8

You really can get there from here.

"You can't get there from here" may be an old Maine saying used to thwart off a lost tourist, but folks that live within Ellsworth know that you really can get anywhere from here. They don't call it the "Crossroads of Downeast Maine" for nothing.

9

You know who really was in that Santa Claus suit.

One Santa used to own a pool hall in North Sullivan and was a heck of a boxer. When he retired the suit another Santa came along, who more than likely rode shotgun during your driving test as you tried to get a license.

Michael Heiman/Getty Images

Michael Heiman/Getty Images

10

Shopping at Hannaford in July is like going to war.

The aisles are over run with families from Jersey and Massachusetts, doing weird things like test tasting food at the deli, knocking the locals out of the way, and of course cleaning out the beer cooler.
More From WDEA Ellsworth Maine