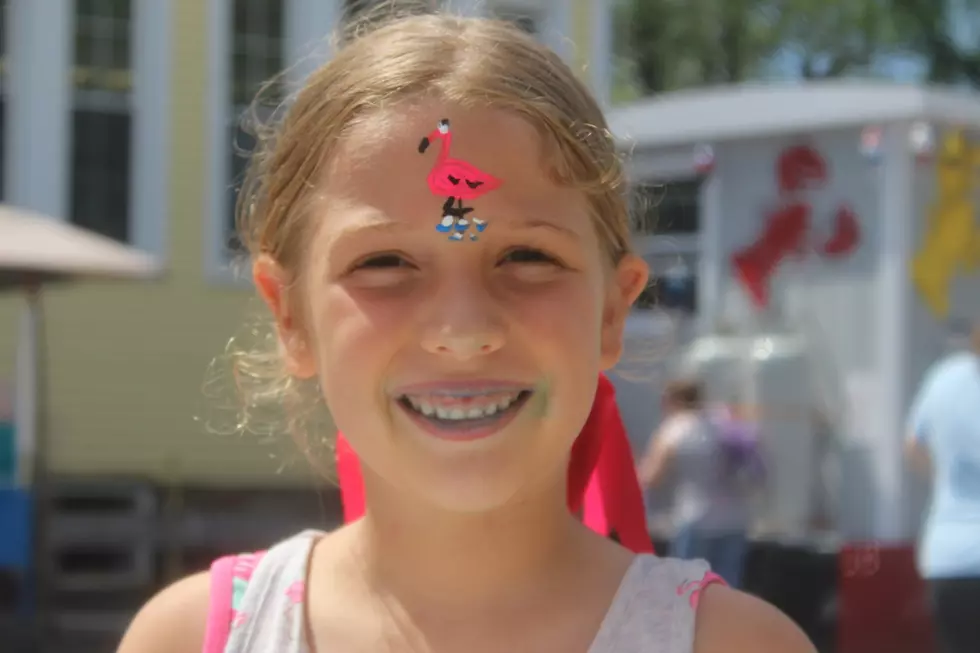 Flamingo Festival in Southwest Harbor This Weekend July 9-10
Flamingo Festival July 13, 2019 Photo Chris Popper
It's time to get your pink on and head to Southwest Harbor for the Annual Flamingo Festival this Saturday and Sunday July 9th and 10th. This year's theme is Flamingo Fiesta so get your biggest sombrero and come ready to have a great time!
The Flamingo Festival is one of my favorite annual events. The Festival, put on by the Harbor House in Southwest Harbor is in honor of Don Featherstone, the creator of the plastic flamingo lawn ornament! For many years, Don and his wife Nancy would come to Southwest Harbor in their matching clothes, all handmade by Nancy.
The schedule for this year's festival includes
Saturday July 9th
7:30 - 9 a.m. Pancake Breakfast Under the Tent on the Village Green
9:30 a.m. - Flamingo Parade
10 a.m. - 12 noon - Kids Carnival Games
10 a.m - 1 p.m. Bounce House, T-Ball Game, Corn Hole
10 a.m. - 2 p.m. Craft Fair
9 a.m. - 5 pm.  Paperback Book Sale at Southwest Harbor Public Library
4 p.m. The Petra and Mo Show with the Barn Arts Collective under the Tent
Sunday July 10
9 a.m. - 5 pm.  Paperback Book Sale at Southwest Harbor Public Library
10 a.m. to 2 p.m. Craft Fair
4:30 - 6 p.m. Polo and Yacht Club Cocktail Park at the Causeway Club Barn ($50 per person includes 2 drink tickets, hors d'oeuvres and dancing)
7:30 p.m. Flash in the Pans! Steel Drum Band concert on the Pemetic Green!
For more info please call the Harbor House at 244-3713
Check out photos from last year's Flamingo Festival Parade
2021 Southwest Harbor Flamingo Festival
Check out photos from the Flamingo Festivals over the years. We will be there broadcasting live again this year, so make sure you come up so we can get your picture and don't forget your flamingo attire!
2019
Flamingo Festival 2019
2018
Flamingo Festival 2018
2017
Flamingo Festival 2017
More From WDEA Ellsworth Maine