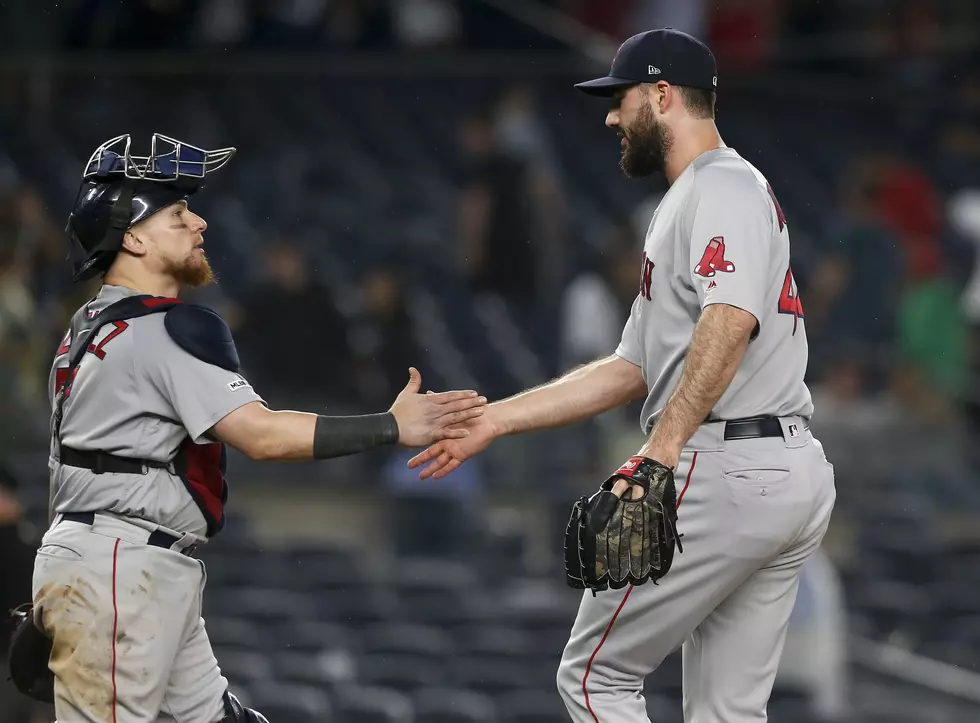 Red Sox Snap 4 Game Losing Streak Beat Yankees 8-5 [VIDEO]
Photo by Jim McIsaac/Getty Images
If there was a must win game in June, Sunday night's Red Sox-Yankees game was one for the Red Sox as they entered the game with a 4 game losing streak, and trailing the Yankees by 9.5 games.  However David Price retired the 1st 10 batters he faced and Price won his 1st victory at Yankee Stadium since joining the Red Sox in 2016!
Price went 6.1 innings allowing 2 runs, striking out 6 and walking 1. He is now 3-2 on the season. Brandon Workman pitched the 9th for his 2nd save after Matt Barnes had allowed 3 runs in the 8th to let the Yankees climb within 3 runs.
The Red Sox hit 2 homers, with JD Martinez giving the Red Sox a 1-0 lead in the top of the 1st inning. Xander Bogaerts hit a solo shot in the 4th inning. It was the 12th homer for both Martinez and Bogaerts.
Andrew Benintendi, Martinez, Bogaerts, Michael Chavis and Eduardo Nunez all had 2 hits for Boston. Chavis hit his 1st career triple, and Bogaerts had a double in addition to his homer.
The Red Sox are now 8.5 games behind the Yankees. The Red Sox will continue their road trip on Tuesday, they are off on Monday. They'll play a 3 game series in Kansas City against the Royals. Tuesday night's pregame starts at 7:15 with the 1st pitch at 8:15. Eduardo Rodriguez is scheduled to pitch for the Red Sox. Hear the games on AM 1370 WDEA in the Ellsworth and Bar Harbor area and The Rock 101.9 FM, WOZI in Presque Isle
More From WDEA Ellsworth Maine