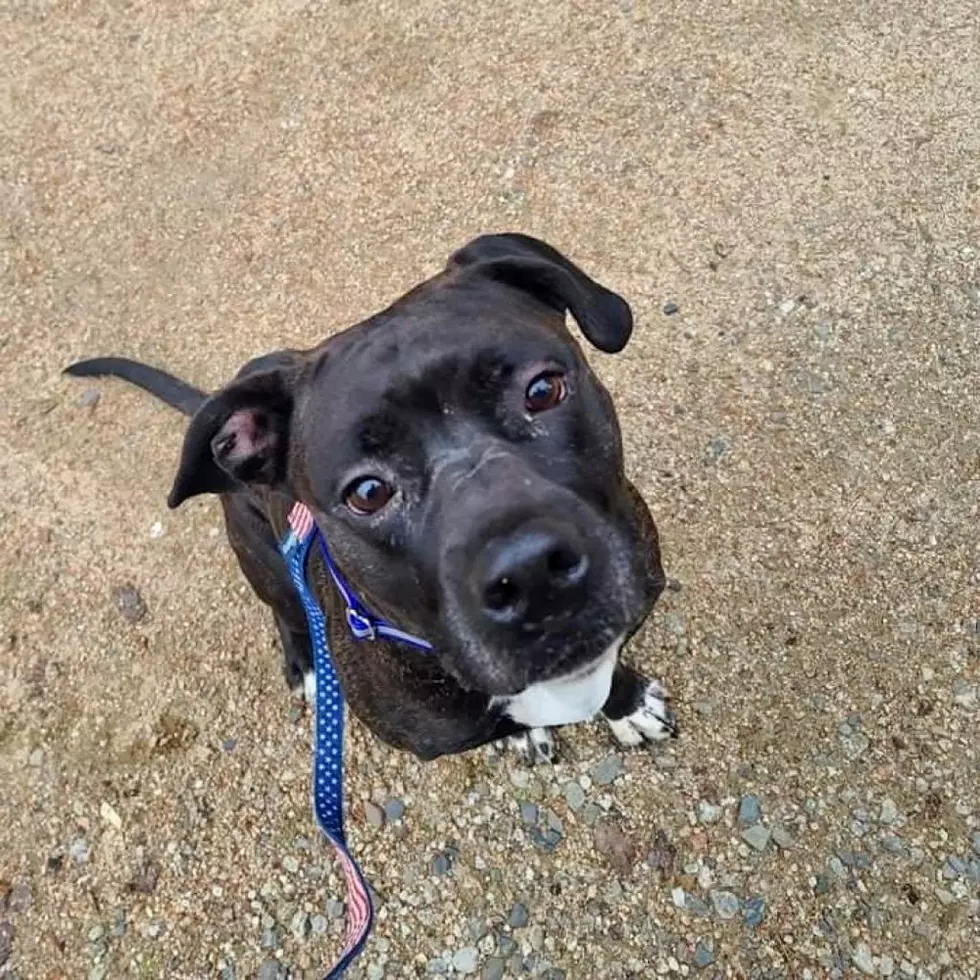 Pet Of The Week: Delightful Dozer Is Looking For Some Love
Dozer 2, SPCA Hancock County
If you're looking for an attractive and playful companion...with four legs...dapper Dozer might just be a decent fit.
He is the SPCA of Hancock County's "Pet of the Week" and we can totally see why.
"Dozer, who is a dapper brindle pittie/boxer mix with a manly white chest, has been wondering how it is he has spent five months at the shelter so far. He's a lovebug who enjoys attention from humans and likes to romp with other dogs. He's been non-reactive to cats that he's met. Usually, Dozer is just looking for a new friend to make."
Folks at the SPCA say Dozer is about 3-years old. He was found wandering the streets but has been making great progress in unlearning the bad habits he picked up while on the lamb. With an owner committed to keep teaching this young dog new tricks and some manners, they know Dozer has the potential to be quite the delightdul dog.
"Positive reinforcement has been teaching him good manners, and we think with continued training, he can learn to control or overcome his mild resource guarding issues. The only reason he isn't recommended to homes with small children is because he is protective over his food and toys, and small hands have a tendency to wander or grab things. But this goober would love to go home and learn what it means to be part of a family of his own."
If you're interested in learning more about Dozer or any of the other animals available to adoption at the SPCA of Hancock County by calling 207-667-8088 or by visiting their website, www.spcahancockcounty.org.
Dozens of Adorable Dogs Arrive in Maine From Bahamas, Need Homes Now
America's Most Adorable Dogs Live in Maine and New Hampshire
Northern New England celebrated National Dog Day by showing off their best canine friends and family members!
More From WDEA Ellsworth Maine