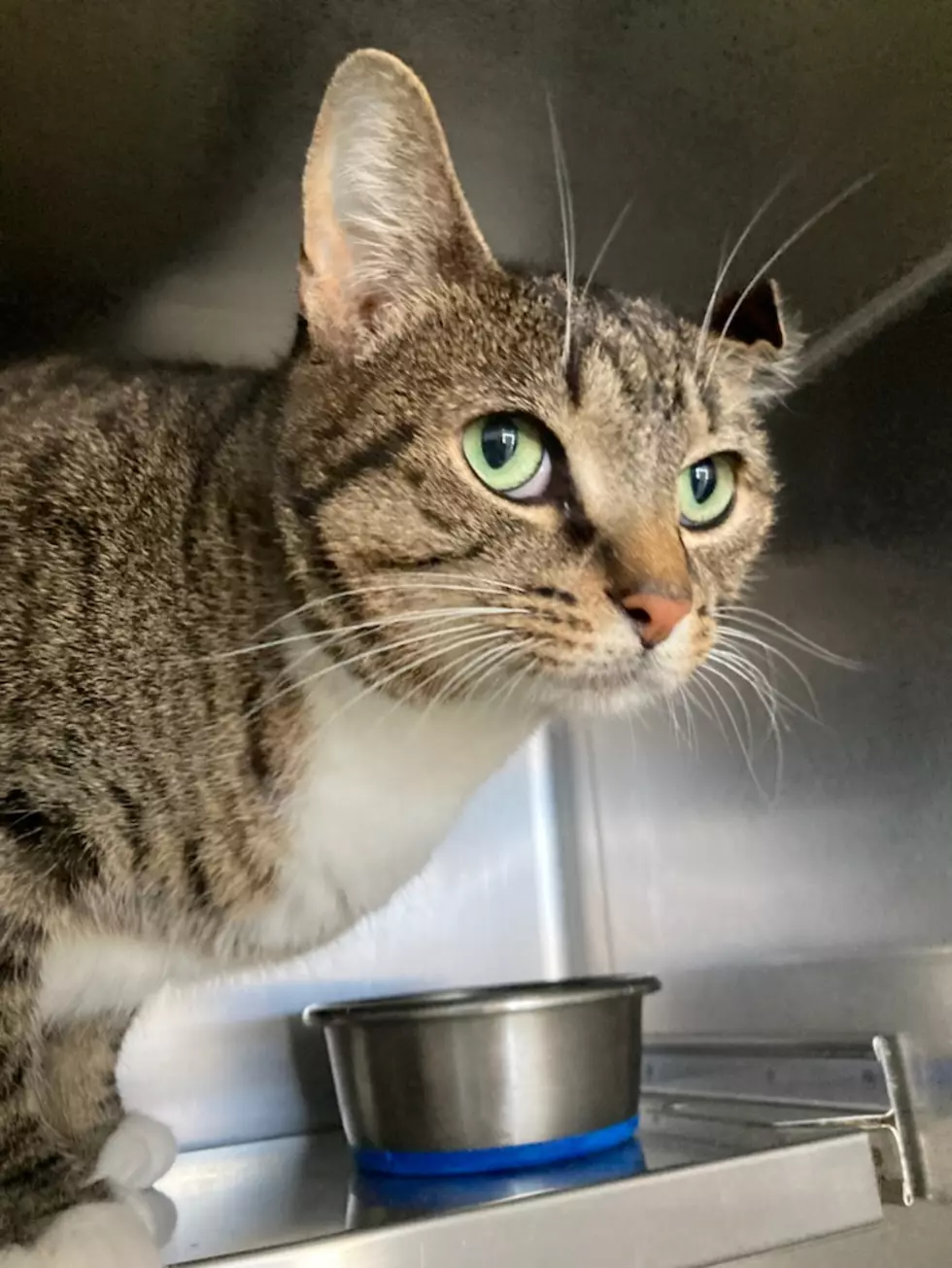 Come See If Lou Lou Is For You You?; Check Out The SPCA's "Pet Of The Week"
Lou Lou 3, SPCA Hancock County
Would you just look at that face? How could anyone resist this little ball of cuteness? Lou Lou is the SPCA of Hancock County's "Pet of the Week" and we just think she couldn't get any cuter!
Our friend Cole over at the shelter says she is truly a one-of-a-kind kittie!
"If you're looking for a truly unique kitty, meet Lou Lou. From her crinkled ear to her slightly crossed green eyes, she is an instantly recognizable face at the shelter, standing apart from other brown tabbies."
"This calm girl would love to spend her days with her favorite people, alternating between hugs, cuddles, and exploring rooms. "
"At a glance, she may seem like the most mellow cat you could meet, even though she is only about 2 or 3 years old, but her friends realize she is quite sensitive, so Lou Lou is recommended for quiet homes where she could either be an only fur child or have slow introductions to other pets."
"She would do best with animals that are calm and independent. Her ideal home would be with an older couple who is retired or someone that works from home, as she loves to spend time with her human friends. Lou Lou is a special girl, and we would love to talk about her more with anyone interested in adding her to their family."
If you're interested in learning more about any of the animals available for adoption at the SPCA of Hancock County by calling 207-667-8088 or by visiting their website, www.spcahancockcounty.org.
These Maine Cats are Hiding in The Weirdest Places
As a cat owner you may be used to the special spot your cat has picked to exist in. Mainers show off their cats funny spots to rest their paws.
More From WDEA Ellsworth Maine