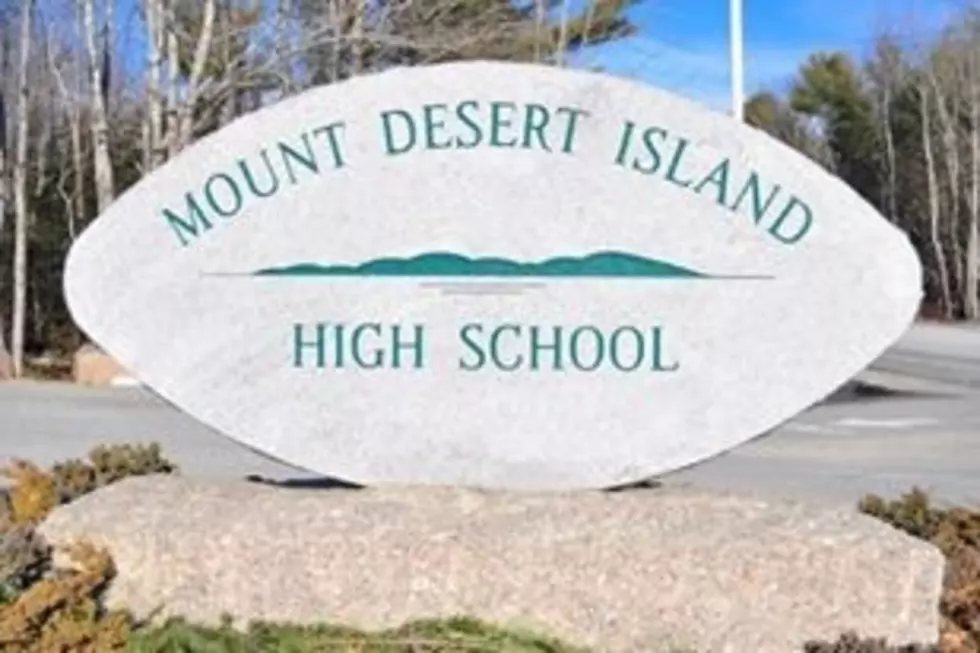 MDI High School Releases Fall Hybrid Schedule
Photo Courtesy MDI High School
MDI High School has released their fall in-person/hybrid schedule and it involves attending school 5 days a week, with 4 days of in-person learning. The 2020-21 MDI High School school year will begin with ALL students attending school remotely on Tuesday, September 8th
There will be 4 online classes per day for 60 minutes, Monday-Tuesday and Thursday and Friday. Each class will meet a minimum of 4 times per week.
MDIHS HCTC students will begin their programs in-person on Wednesday, September 9th and follow the alternating daily schedule put forth by HCTC. The Marine Service Technology program will be offered daily, Monday-Friday, 5 days a week in the morning at MDIHS beginning September 9th (There are a few seats available, speak to guidance if interested).
Beginning Monday, September 28th students who choose to participate in in-person/hybrid learning will attend school for 1/2 the day Monday-Tuesday, and Thursday-Friday, alternating a.m. and p.m. sessions. Students will be assigned alphabetically to the Green or the White Cohort. Each cohort attends in person for 1/2 the day and attends remotely for 1/2 day as shown on the chart below
Students receiving IEP services will be provided through a combination of online and in-person delivery and may require students to attend school in-person daily. This will be decided on a case by case basis. For those students who will be attending on a daily basis, a designated space will be provided to eat lunch.
On Wednesdays, MDIHS will offer double blocks of time in the a.m and p.m only for performance-based, experiential and career and technical education courses. In these classes, students would attend both their live classes and the double block class - there would be no remote class sessions offered. (Makerspace Metal and Wood, Science of the Outdoors, Outdoor Activities etc.) Music classes will also take advantage of the Wednesday double block as well as working with families to provide remote instruction. There will also be online help sessions, learning time center, advisory periods and other optional and required sessions offered remotely on Wednesday.
Note :- The lunch program will be modified. MDIHS will offer breakfast and bag lunches for students to take home. These meals will be free to who qualify for and fill out the application for free or reduced lunch. They will be available for purchase by all other students.
Example of what this will look like
If Mr. Braud was assigned to the Green cohort, he would go to school Monday morning and attend his A & B block classes. At the end of Block B he would pick up a bagged lunch (if he chooses to participate in the lunch program) to bring home and catch the bus. Once home, he would eat, enjoy a break and prepare to go on-line and participate in his C & D classes remotely. On Tuesday, he would get up in time to have breakfast and join his A & B block classes at their regularly scheduled time. After he would eat lunch at home and prepare to catch the bus, get a ride or drive to school to attend his C & D block classes in person. For the 2nd quarter Mr. Braun is schedued for Makerspace Metal in Block B. He would follow a similar schedule except that he would only attend the in-person Block B class when offered 2x per week (no remote class offered for Makerspace Metal) and he would ride the bus to school on Wednesday for a double block of Makerspace Metal in-person)
Virtual-only attendance option
Students who choose to attend school using the virtual only option will follow the same schedule by participating in all classes through use of Google Meet. Each student who attends virtual-only will be assigned into a cohort, and when others attend in-person, they will log into Google Meet and participate synchronously (simultaneous in real time) with the class. Students who choose to participate in school virtual-only must agree to do so for the quarter. All schedule/mode of attendance changes need to be made through the guidance office. Note: High school teachers have prepared for asynchronous (not simultaneous) instruction on a limited basis for students with internet limitations, to support pull-out music instruction, and to address unavoidable scheduling conflicts. Students who wish to attend a class asynchronously must get special approval from their guidance counselor to register in the class and must communicate with their teacher in advance, agree to regular check-ins during office hours or at agreed upon times and keep up with deadlines in order to get credit for the course.
Attendance and Accountability
Daily attendance will be taken and regular (Pre-COVID) proficiency based grading practices will be communicated through PowerSchool. Students will receive scores on assessments and final course grades will be calculated into their GPA.
MDI High School will be seeking feedback on this schedule from students, teachers and parents during Semester 1 and based on feedback and the COVID-19 data at that point, will make necessary adjustments to the schedule for the 2nd semester.
Parents are asked to complete the SURVEY so MDIHS knows whether your student(s) will be selecting in-person/hybrid or remote learning, whether they will need bus transportation, the status of their home internet and whether they require school breakfast/lunch. Parents should have received a copy of their survey in their email. Please do NOT complete the survey twice
More From WDEA Ellsworth Maine