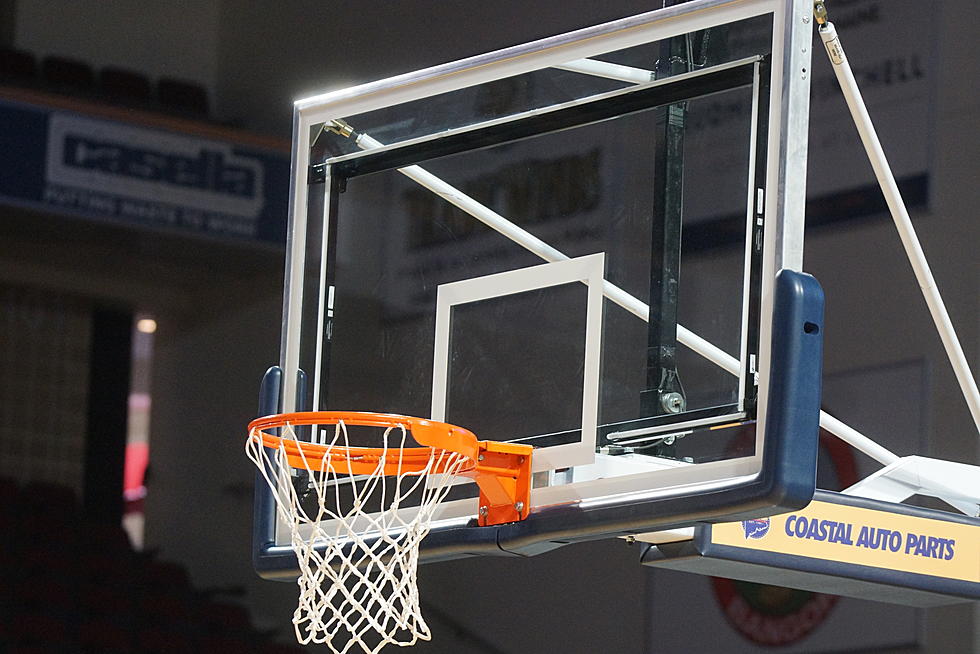 MDI Girls Fall to Camden Hills 55-50 in John Bapst Title IX Invitational [STATS]
Photo Chris Popper
The MDI Girl's Summer Basketball Team fell to Camden Hills 55-50  early Saturday morning, July 8th, in the John Bapst Title IX Invitational at the Cross Insurance Center.
The Title IX Invitational is being played to celebrate the 50th Anniversary of Title IX and features the following teams
Calais
Camden Hills
Caribou
Ellsworth
Foxcroft Academy
Hodgdon
John Bapst
Mattananawcook Academy
PVHS
Skowhegan
Spruce Mountain
A Unified Game was played early Saturday afternoon as part of the program. The Invitational continues on Sunday, July 9th.
MDI led 25-20 at the end of the 1st Half.
The Trojans were led by Sophia Brophy with 22 points while Lexi Tozier had 9 points.
Camden Hills was led by Leah Jones with 20 points while Maddison Cronkite had 11 points.
Memeber of the MDI Summer Team include
Mia Shaw
Alexsandra Hanley
Mallory Dunbar
Emma Simard
Nora Paulsen
Kelsea Noyers
Sophia Brophy
Mollie Gray
Lily Norwood
Lexi Tozier
Box Score
MDI
| | | | | | | |
| --- | --- | --- | --- | --- | --- | --- |
| Name | PTS | FGM | 2PM | 3PM | FTM | FTA |
| Mia  Shaw | 2 | 1 | 1 | - | - | - |
| Alexsandra Hanley | 4 | 2 | 2 | - | - | - |
| Mallory Dunbar | 0 | 0 | - | - | - | - |
| Emma Simard | 2 | 1 | 1 | - | - | - |
| Nora Paulsen | 2 | 1 | 1 | - | - | - |
| Kelsea Noyes | 4 | 2 | 2 | - | - | - |
| Sophia Brophy | 24 | 10 | 9 | 1 | 3 | 5 |
| Mollie Gray | 2 | 1 | 1 | - | - | - |
| Lily Norwood | 3 | 1 | - | 1 | - | - |
| Lexi Tozier | 7 | 3 | 3 | - | 1 | 2 |
| TEAM | 0 | 0 | - | - | - | - |
| TOTALS | 50 | 22 | 20 | 2 | 4 | 7 |
Camden Hills
| | | | | | | |
| --- | --- | --- | --- | --- | --- | --- |
| Name | PTS | FGM | 2PM | 3PM | FTM | FTA |
| Leah Jones | 20 | 6 | 1 | 5 | 3 | 4 |
| Madison Cronkite | 11 | 4 | 2 | 2 | 1 | 2 |
| Maren Johnson | 6 | 2 | - | 2 | - | - |
| Karly Putansu | 2 | 1 | 1 | - | - | - |
| River Bell | 0 | 0 | - | - | - | - |
| Isabelle DeBrosky | 0 | 0 | - | - | - | - |
| Rose Tohanczyn | 8 | 4 | 4 | - | - | 2 |
| Tallulah  Marks | 4 | 2 | 2 | - | - | - |
| Kirstan Jones | 4 | 2 | 2 | - | - | - |
| TEAM | 0 | 0 | - | - | - | - |
| TOTALS | 55 | 21 | 12 | 9 | 4 | 8 |
More From WDEA Ellsworth Maine