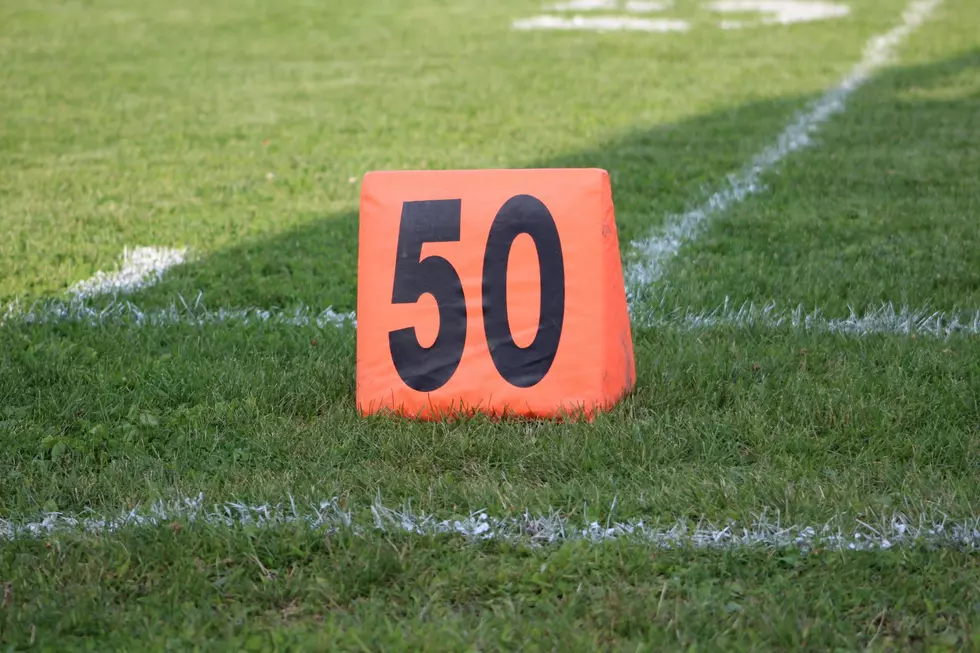 Final 8-Man Large School Crabtree Standings – Playoff Set
Photo Chris Popper
The Final 8-Man Large School Football Crabtree Standings have been released and the playoffs set.
The Crabtree Points are determined by adding your Winning Percentage, and your Opponents Winning Percentage, thus rewarding strength of schedule. This year Morse has finished 2nd in the North, and MDI 3rd despite MDI finishing with a better record and beating Morse in the final weekend of the season.
Spruce Mountain has declined their invitation to play in the playoffs, so MDI the #3 team will have a bye.
Final Crabtree Points
NORTH
Camden Hills 7-0
Morse 5-2
MDI 6-1
Mountain Valley 3-4
Waterville 2-5
Spruce Mountain 0-7
SOUTH
Yarmouth 6-1
Greely 4-3
Mt. Ararat 4-3
Brunswick 4-3
Gray-New Gloucester 1-6
Lake Region 0-7
PLAYOFFS
NORTH
Quarterfinals
#1 Camden Hills - Bye
#2 Morse - Bye
#3 MDI - Bye
#4 Mountain Valley vs. #5 Waterville
Semifinals
#1 Camden Hills vs. Winner #4 Mountain Valley vs. #5 Waterville
#2 Morse vs. #3 MDI
SOUTH
Quarterfinals
#1 Yarmouth - Bye
#2 Greely - Bye
#3 Mt. Ararat vs. #6 Lake Region
#4 Brunswick vs. #5 Gray-New Gloucester
Semifinals
#1 Yarmouth vs. Winner #4 Brunswick-#5 Gray-New Gloucester
#2 Greely vs. Winner #3 Mt. Ararat - #6 Lake Region
More From WDEA Ellsworth Maine