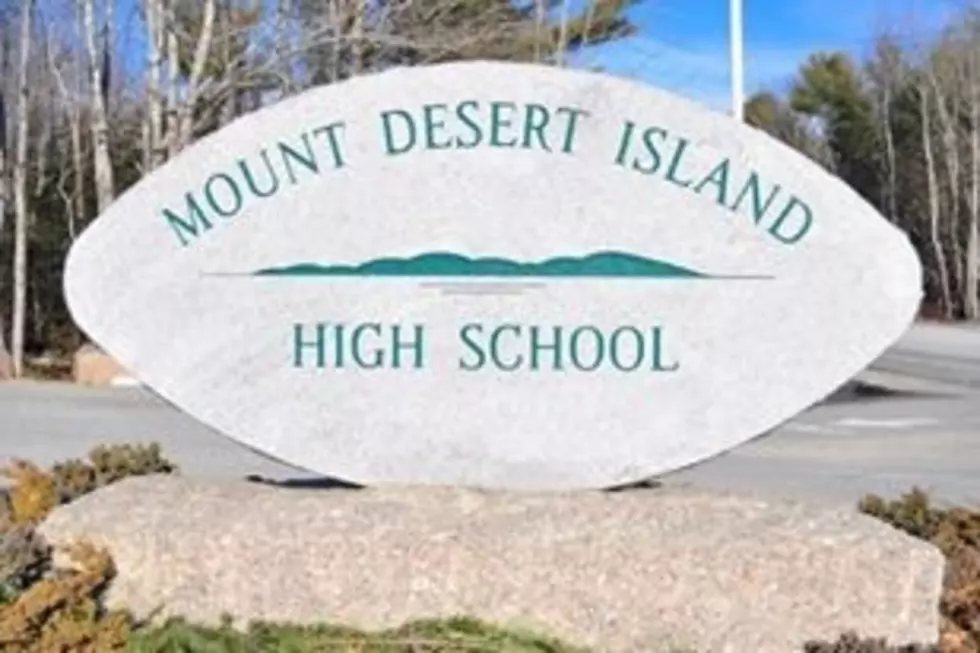 Email From AOS 91 Superintendent Dr. Marc Gousse Regarding End of Year Plans
Photo Courtesy MDI High School
The following email was posted on the Town of Bar Harbor website in their May 15th COVID-19 Update. It was from Dr. Marc Gousse, the Superintendent of AOS 91, regarding the end of year plans.
I hope this message finds you well and enjoying the improving weather!
As we enter the final weeks of our 2019-2020 school year I wish to remind everyone of the availability of information on district and school websites, newsletters and communications from building principals. Additionally, we have resumed our scheduled school board meetings (remotely); this information is updated on our district website (mdirss.org) regularly.
I acknowledge the sacrifices everyone has made since March 13th and look forward to recognizing, and celebrating, our students in ways which we never considered just two short months ago. With that in mind, principals are actively working with students and staff to determine end of year activities and events of which details have already been, or will be released shortly by building principals. Although we understand the importance of traditional ceremonies and events, current public health guidelines will determine the parameters of how we may hold events remotely or in compliance with safety standards for all. Please contact your school's building principal for information on any/all school based end of year ceremonies or events.
With respect to summer programming, including use of any/all school facilities, all MDIRSS AOS # 91 schools will continue to operate remotely until further notice. Information on summer school, including special services, can be obtained directly from building principals or school staff.
As we approach the end of the year we appreciate the opportunity to dialogue with students, parents and teachers to gain feedback and report on learning through these past few months. We will utilize this information to affirm what is working well while considering areas our schools can improve upon should we need to continue with our remote learning platform beyond present time lines.
Students and parents will be provided with a learning summary letter to provide positive communication about evidence of growth and learning over the course of the second semester, including this time of remote learning. Our focus through this period has been on connections, engagement and maintaining skills. While we have all done our best with remote teaching and learning, clearly there are limitations to this platform and we are constantly working to improve upon our present model. Your feedback and support are integral to this process.
Our schools and staff feel strongly that there is a need for positive closure to the school year given the impact of remote learning. To that end, teachers will be facilitating meetings to discuss student experiences through this period, discuss what worked, how the student has grown, share observations and what may be improved. In doing so, we seek to provide an opportunity for end of year conversations to provide positive closure to the school year and reinforce meaningful connections to school. In many instances, teachers and families have had more contact this spring than is typical as parents have been key in supporting learning at home. Knowing what worked well and not so well will help us in planning forward.
End of year conversations for students and parents will be hosted and facilitated by K-4 classroom teachers and middle level advisors except where it makes sense for special education teachers, specialists, interventionists, counselors or others to host. Conversations will be remote through platforms such as Google Meet or by phone and should last 15-20 minutes per student. Conversations will be scheduled within 30 minute windows to allow for pacing, technology glitches and related transitions. Students are welcome and encouraged to attend at the parent's discretion. Information on how to register for these conversations will be forthcoming through building principals. Please note: parents and students in grades 9-12 will also receive guidance on end of year conversations from MDIHS administration as well.
In closing, I wish to give a shout out for our students! - they have been amazing given our circumstance and we understand the loss they are experiencing as a result of this pandemic. Please remain strong, positive and know we are very proud of you as your generation continues to help positively define, and respond to, our new reality.
I look forward to providing you an update soon as information becomes available. Thank you, take care and stay safe.
Marc Edward Gousse, Ed.D.
MDIRSS AOS # 91 Supt. of Schools
More From WDEA Ellsworth Maine