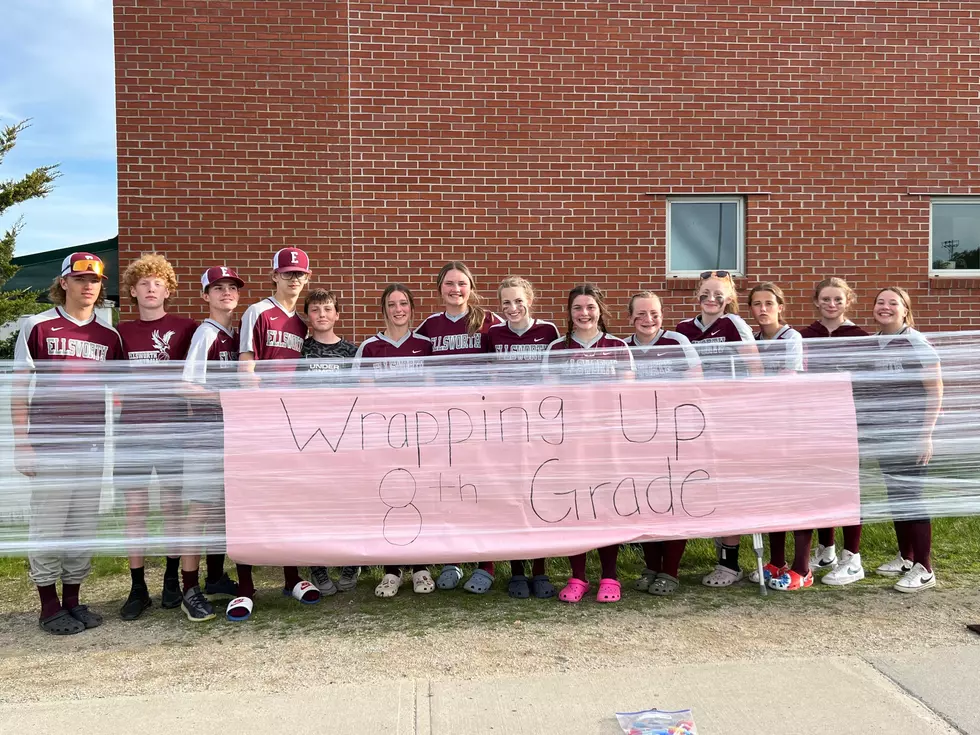 Ellsworth Middle School's 8th Grade Puts a Wrap on the School Year
Photo Ellsworth Elementary/Middle School
Ellsworth High School better watch out. The future Class of 2026, ready to graduate from Ellsworth Middle School this month is already pulling pranks.
If you can't find any saran wrap in Ellsworth, well here's the reason why! Combine this with the Ellsworth High School Prank, and the MDI High School Prank, there's a wonder that there's any saran wrap in Hancock County!
Now before anyone's knickers get twisted, I have it on good authority that they did check with the administration and received permission for this harmless prank!
Way to go! A good way to celebrate the end of your middle school careers. Now just don't spend  the next 4 years plotting your Ellsworth High School Senior Prank in June of 2026
27 Responses You'll Get if You Ask a Mainer "Where is Good Fishing Spot?"
It is safe to say that Mainers are some of the most secretive individuals when it comes to fishing. Here are some responses when asked where is a good place to go fishing in Maine.
More From WDEA Ellsworth Maine