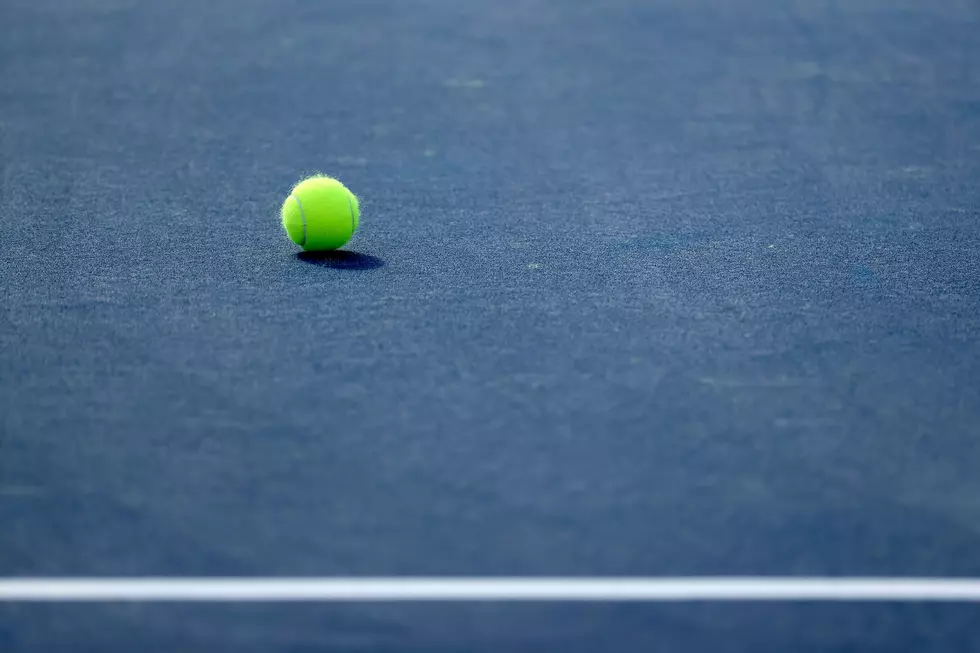 Ellsworth Girls and Boys Tennis Defeat Bangor
Photo by Dylan Buell/Getty Images
The Ellsworth Girls and Boys Tennis Teams traveled to Bangor on Monday, May 3rd with both teams coming away with victories. The Girls improved to 5-0 on the season beating Bangor 4-1, while the Boys improved to 4-1, also beating Bangor 4-1.
Here are the individual results
Girls
1st Singles - Bailey Clarke lost 0-8
2nd Singles - Sierra Andrews won 8-5
3rd Singles - Megan Jordan won 8-1
1st Doubles - Jocelyn Boudreau/Grace Gumpp won 8-2
2nd Doubles - Briana Kane/Kahlan Keene won 8-4
Boys
1st Singles - Ben Osterlin won 8-5
2nd Singles - Tate Carter won 8-3
3rd Singles - Eli Pouwels lost 3-8
1st Doubles - Koa Barrett/Kai Barrett won 8-1
2nd Doubles - Dallas Flood/Everett Huckins won 8-2
The Ellsworth Tennis Team return to the court later this week, with the Boys playing at Belfast Thursday, May 6th and the Girls playing at Belfast on Friday, May 7th.
Thanks to Coach Brian Higgins for the scores
More From WDEA Ellsworth Maine