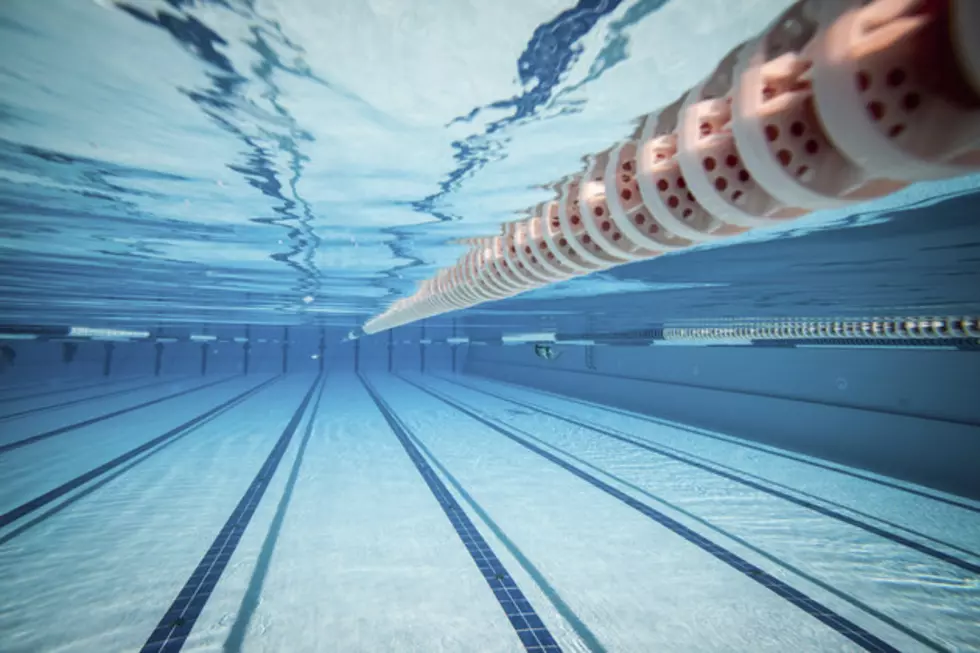 DEFY Dolphins Finish 5th in Y State Meet
cookelma via Thinkstock
Congratulations to the Downeast Family YMCA Dolphins who finished 5th in the State Y Swim Meet held at the University of Maine.
Thanks to Matt Montgomery the Head Swim Coach for the results and highlights.
Here are some highlights from the State Meet for DEFY:
Ava Sealander was named Maine YMCA Swim League Citizen of the Year
The 13-14 Boys were State Champions
The 13-14 Boys 200 Free Relay of Sean, Colin, Nick & Henry, broke the State record (previously owned by DEFY) with a time of 1:36.87
State Champions included:
Diego Harvey 200 Free
Sean Hill 200 Free, 100 Free
Camden Holmes 100 Free
Nick Partridge 200 IM, 100 Breast
Ava Sealander 200 Free
9-10 Girls Medley Relay, Rebecca Aponte, Madelyn Copithorn, Ella Montgomery & Hilda Curtis.
Top 16 finishers, by name:
Ellie Anderson, 13, 10th 50 Free 28.26
Brandon Aponte, 16, 10th 100 Fly 59.58
Colin Aponte, 14, 3rd 100 Fly 1:01.89 and 5th 100 back, 1:05.26
Rebecca Aponte, 10, 4th 100 IM, 1:22.18 and 2nd 50 Breast 41.46
Austin Baron, 6th 50 free 22.59
Kristy Barry, 14, 2nd 200 Free 2:04.85 and 2nd 100 back 1:04.06
Jordan Berry, 12, 14th 50 back 35.00
Anna Breus, 8, 7th 25 Breast 25.18
Madeline Carrier, 8, 9th 50 free 42.79 and 11th 100 IM 2:03.22
John Ciano, 16, 11th 500 free 6:18.76
Ellie Clarke, 16, 3rd 100 free 56.66, 4th 100 back, 1:02.51
Madelyn Copithorne, 10, 7th 100 IM 1:25.72 and 4th 50 breast 43.14
Hilda Curtis, 10, 4th 50 free 32.42 and 11th 50 back 41.37
Andy Erlanson, 10, 9th 50 back 43.64
Lucas Fendl, 14, 12th 200 IM 2:40.47 and 13th 100 fly 1:15.51
Carter Frank, 16, 12th 50 free 24.42 and 13th 100 fly 1:02.73
Lillian Frank, 14, 11th 50 free 28.51
Owen Frank, 11, 5th 50 fly 31.86 and 7th 50 back 35.46
Noah Frost, 5th 50 back 41.84
Tyler Goodman, 13, 15th 100 free 1:05.76
Finn Grimnes, 8, 10th 50 free 42.18 and 9th 25 fly 23.62
Lilja Hanson, 14, 14th 200 IM 2:45.63 and 10th 100 breast 1:19.53
Diego Harvey, 12, 1st 200 free 2:12.35, 2nd 100 free 59.91 and 2nd 50 back 32.93
Dasha Herrington, 13, 3rd 50 free 26.43 and 4th 100 back 1:04.73
Sofia Herrington, 12, 13th 50 free 30.75
Sean Hill, 14, 1st 200 free 1:49.25, 1st 100 free 49.88
Camden Holmes, 16, 2nd 200 free 1:47.86 and 1st 100 free 47.67
Cavan Jester, 9, 5th 50 fly 40.06
Keegan Kennedy, 8, 7th 100 IM 2:06.38
Caitlin MacPherson, 15, 11th 50 free 27.05 and 11th 500 free 6:00.92
Leah MacPherson, 12, 12th 100 IM 1:16.14
Beckett Markosian, 16, 9th 200 free 1:56.79 and 12th 100 fly 1:01.54
Felix Markosian, 10, 9th 100 IM 1:36.98, 6th 50 breast 44.34
Richie Matthews, 17, 2nd 200 IM 1:59.72, 4th 100 fly 54.88
Abigail Mazgaj, 14, 15th 200IM 2:49.71
Caroline Mazgaj, 5th 100 IM 1:11.92, 8th 50 back 33.26
Griffin Merrill, 11, 16th 50 back 43.63
Ella Montgomery, 10, 2nd 50 fly 31.46, 3rd 50 back 35.46
Clark Morrison, 14, 16th 200 IM 2:47.34 and 16th 100 breast 1:25.57
Macy Neleski, 6, 9th 25 fly 27.28
Calvin Nelson, 14, 10th 200 free 2:12.21, 7th 100 breast 1:15.56
Miriam Nelson, 16, 6th 50 free 26.38
Darra O'Connell, 11, 12th 50 fly 34.35
Nick Partridge, 13, 1st 200 IM 2:12.75 and 1st 100 breast 1:05.15
Sam Pelletier, 16, 4th 200 IM 2:04.81 and 3rd 100 breast 1:02.79
Ana Maria Scheff, 12, 14th 50 fly 35.77
Henry Scheff, 14, 4th 50 free 24.76 and 5th 100 free 55.08
Ava Sealander, 17, 1st 200 free 1:57.72 and 2nd 100 breast 1:08.29
Kiera Springer, 12, 11th 200 Free 2:21.53 and 9th 50 back 33.44
Robert Springer, 12, 5th 200 free 2:24.44
Ryan Ulichny, 13, 6th 200 IM 2:29.36 and 6th 100 breast 1:15.23
Isaac Weaver, 16, 13th 200 IM 2:12.24 and 5th 100 breast 1:03.33
Sarah Weaver, 12, 16th 50 fly 36.77 and 13th 50 breast 38.73
Logan Williams, 12, 9th 50 breast 37.83
More From WDEA Ellsworth Maine