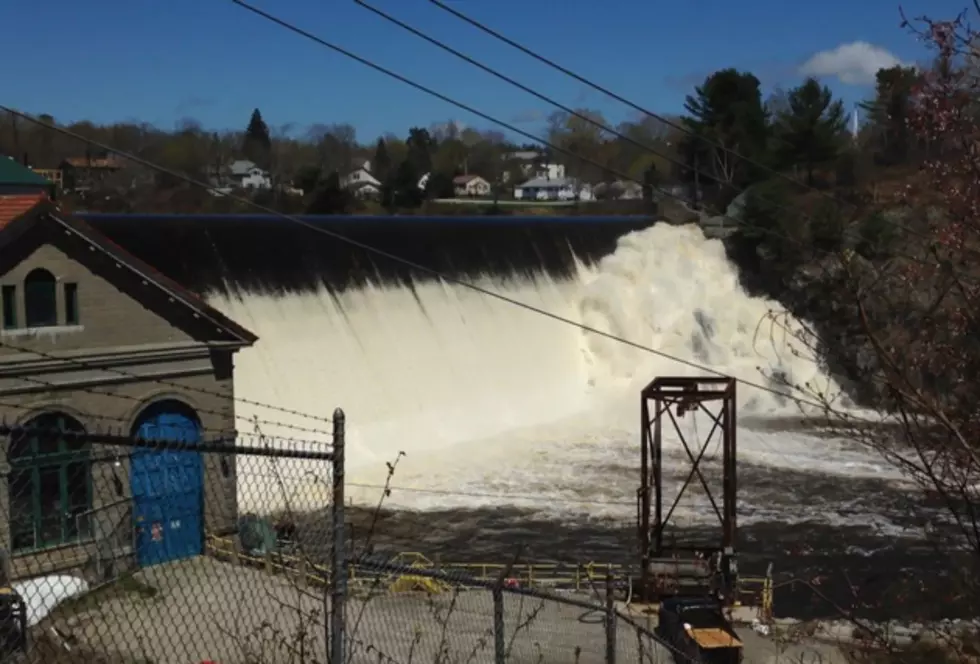 Brookfield Renewable Issues Union River Advisory
TSM photo
With heavy rains expected for the remainder of today and into tonight, the company that manages the two dams on the Union River in Ellsworth has issued a High Flow Notification.
This issued advisory for the Graham Lake Dam in Ellsworth was released at 11AM today, and can be found on the Brookfield Renewable website: "Flows have exceeded station discharge capabilities and discharge has the potential for fluctuating rapidly and unexpectedly.  River activities are extremely dangerous. Please use caution on or around the river."
The official Notification was issued so the people who use the river for recreational and for the harvesting of elvers further downstream will utilize safe river and water safety practices.
The City of Ellsworth's website also displayed this information: "Please note, this advisory is simply to provide hazard awareness information. Should conditions meet Emergency Action Plan procedures and protocols, emergency management agencies will be notified, accordingly."
The photo above depicts the Union River Dam, which is further downstream from the Graham Lake Dam.
More From WDEA Ellsworth Maine