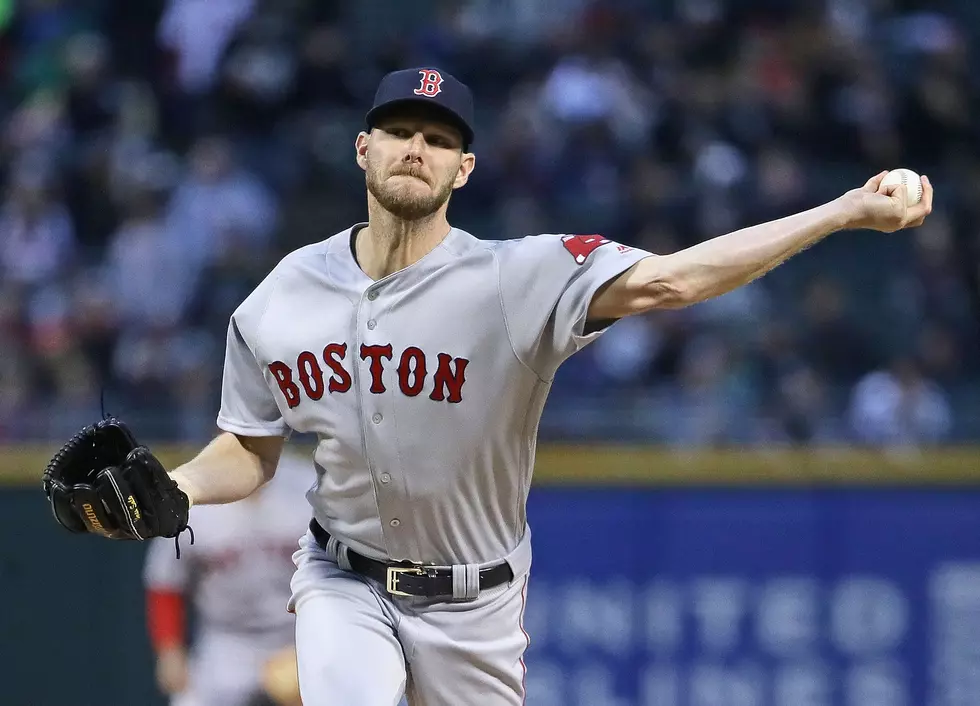 Boston Red Sox Beat Up White Sox 6-1 [VIDEO]
Photo by Jonathan Daniel/Getty Images
Michael Chavis and Rafael Devers each hit massive home runs and Chris Sale looked like the Chris Sale of old, as the Boston Red Sox beat the Chicago White Sox, Friday night, May 3rd in Chicago 6-1.
Sale picked up his 1st victory of the season (1-5) throwing 6.0 innings, allowing just 3 hits, while striking out 10 and walking 1. Heath Hembree pitched a scoreless inning in relief and Josh Smith, making his 1st appearance for the Red Sox closed out the 9th striking out 1.
Chavis' homer was a 459 foot shot, driving in 2 runs in the top of the 6th inning, and was the 4th of the season. He finished 2-4 and is now batting .310
Devers' homer came in the top of the 1st inning, and gave Boston a 3-0 lead. It was the 1st of the season for Devers. who finished the night 2-5.
Andrew Benintendi had 2 hits out of the lead-off position and JD Martinez was 3-5 with a double. He's batting .339
The only downside for the Red Sox was the injury to Tzu-Wei Lin who was playing centerfield to give Mookie Betts a night off. Lin injured his knee sliding into 2nd in a strike 'em out (Sandy Leon), throw 'em out double play. He's expected to go on the Injured Reserve List and Eduardo Nunez is expected to be recalled for Saturday's game.
The Red Sox are 15-18 and 6.5 games back from the 1st place Tampa Bay Rays. The Red Sox and White Sox will play game 3 Saturday night, May 4th , of the 4 game series. Eduardo Rodriguez is scheduled to pitch for Boston with the pregame starting at 6:10 and first pitch at 7:10 on AM 1370 WDEA in Ellsworth/Bar Harbor and The Rock 101.9 FM, WOZI in Presque Isle.
More From WDEA Ellsworth Maine