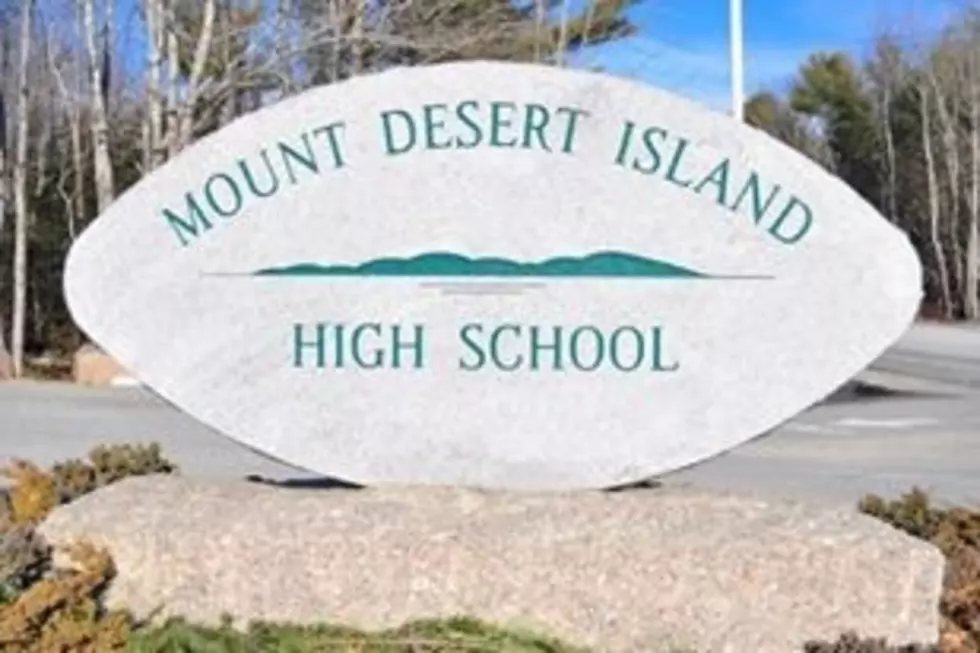 AOS 91 March 22 Update From Dr. Gousse – Schools Closed Until April 27
Photo Courtesy MDI High School
Dr. Marc Gousse, the Superintendent of AOS 91 is sending out daily updates to the community. Unfortunately if you don't have a school email, I don't believe you will receive it. He has authorized the updates to be forwarded to me, so they may be shared with you! Here's the March 22nd update

Dear MDIRSS Students, Families and Friends,
I hope this email finds each of you, and those closest to you, healthy and safe.
Based upon current information, including updates from CDC, and in consultation with MDIRSS AOS # 91 School Board Chairs, I am extending our present school closure from 27 March to 27 April 2020 - this decision impacts all MDIRSS AOS # 91 schools, facilities and offices. This extension will align us with many other Hancock County school districts as well as many school systems throughout our state.
Unfortunately, our new reality is filled with uncertainty in the near term however, there are many positives to highlight in our collective response to this challenge. Our staff, volunteers and communities have been nothing short of amazing - working day and night to secure, and mobilize, resources in support of addressing food insecurity, supplies, technology and materials for remote learning platforms. MDIRSS school administrators and several staff meet remotely multiple times daily to coordinate our district response, provide updates/feedback and align communications. Their support and efforts have been inspirational in battling this pandemic - they are making a huge difference and setting a positive tone for all to follow.
MDIRSS teachers and administrators are working hard to provide information about food resources, get devices and some learning materials out to students, ensure wifi access, connect with students/families, and plan for a more robust remote learning experience for students.
We are setting up teacher face pages on school websites so students and parents/guardians will have "one stop shopping" to get recommended assignments, links to virtual experiences, schedules and suggestions for outside activities. MDIHS Principal Matt Haney will be in touch with high school students/families to begin piloting a revised high school schedule starting midweek. K-8 teachers will be reaching out to students this week with content related resources, setting up school wide remote learning schedules and getting organized to begin facilitating on and offline learning.
Our goal for remote learning is to engage students through providing a collage of highly recommended resources and instructional support tailored to age and inclusive of a variety of content areas. We are exploring our options for replenishing supplies, recording live sessions so that students can watch them asynchronously if needed, and discussing how we can provide some direct/"live" instruction.  The schedules we are putting in place are not replicas of the school day and will not mean endless hours in front of the screen, although more screen time than usual may be required. Please check your email regularly for information later this week with schedules and how to locate assignments. If you are not receiving information or updates please contact your building principal.
Thank you for your understanding, patience and continued support as we all settle in for what looks to be a longer period of remote learning. Please contact your building principal or director should you have any questions. Take care, stay safe, positive and healthy.
Marc Edward Gousse, Ed.D.
MDIRSS AOS # 91 Supt. of Schools
More From WDEA Ellsworth Maine