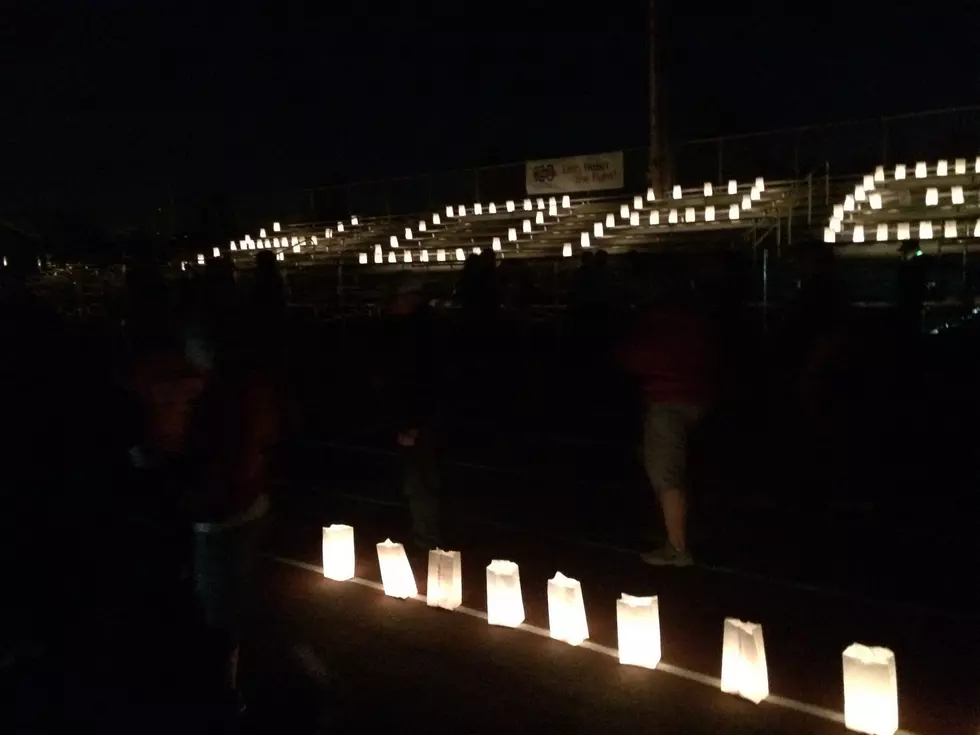 Relay For Life Hancock County – June 1 [VIDEO]
Relay For Life of Hancock County May 29, 2015 Photo - Sydney Palmer
Relay for Life of Hancock County will be held on Saturday, June 1st at the Ellsworth Track, next to the Ellsworth Elementary-Middle School. This is a special year, as it the 20th year that participants will be relaying in Hancock County.
Relay takes place from 11AM to 11PM on June 1st. WDEA's Chris Popper spoke with Brandy Marchetti, one of the organizers of the Relay for Life of Hancock County.
As a 2 time cancer survivor, this is an organization that is near and dear to my heart. My father and mother have both had cancer. Relay for Life not only raises money for the American Cancer Society but it also honors survivors and caregivers and remembers those who have lost the lives in the battle.
To find out more about the 20th Anniversary Hancock Relay for Life please visit their Facebook Page. To donate, join a relay, purchase a luminaria please visit the website
More From WDEA Ellsworth Maine