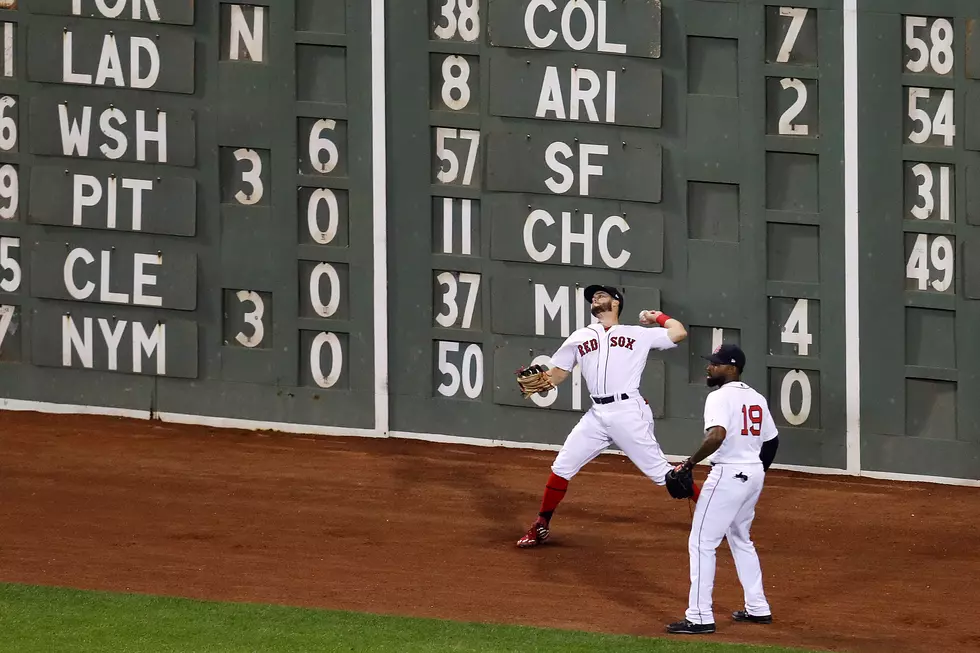 Red Sox Swept By Phillies – Lose 5-2
Photo by Maddie Meyer/Getty Images
The Boston Red Sox lost to the Philadelphia Phillies at Fenway Park on Wednesday, August 21, losing 5-2, as Rick Porcello couldn't hold a 2-0 lead, allowing 3 runs in the 5th inning, including a 2 run homer to Bryce Harper.
Porcello now 11-10 on the season ended up pitching 5 innings, allowing 3 hits, and 3 runs. He struck out 3 and walked 4
Rafael Devers gave the Red Sox a lead in the bottom of the 1st inning, with a double, driving in Mookie Betts. Devers leads the Majors with 168 hits, and 47 doubles.
Jackie Bradley Jr. was responsible for Boston's other run, hitting a solo homer, his 16th of the season.
Christian Vazquez was 2-2 with a double.
The loss dropped the Red Sox to 7.0 games out of the 2nd wild card position, with a record of 67-61. Their magic number to being eliminated from the playoffs is 19.
The Red Sox will resume the suspended game against the Kansas City Royals at 1 PM on Thursday, August 22, with the score tied in the top of the 10th inning. Hear this and every Red Sox  game on  AM 1370 WDEA in the Ellsworth and Bar Harbor area and The Rock 101.9 FM, WOZI in Presque Isle.
More From WDEA Ellsworth Maine