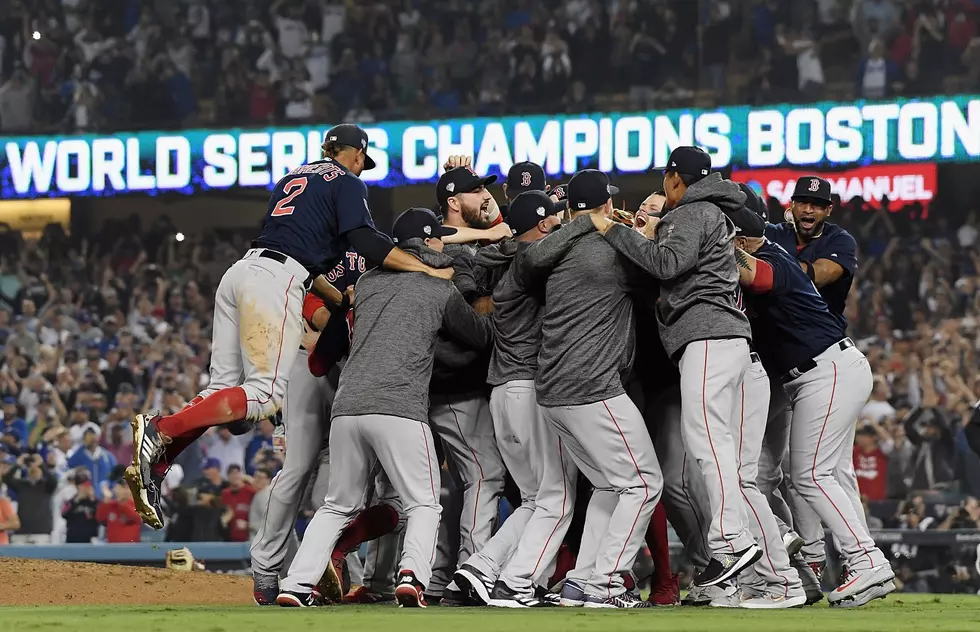 Red Sox Spring Training Games [SCHEDULE]
Getty Images
Are you ready to get your Sox on? WDEA AM 1370, Hancock County's original radio station will begin broadcasting 30 Spring Training Games, starting on Saturday, February 23rd.
26 of the 30 games begin at 1PM, so make sure you bring WDEA to work with you. As a reminder, we cannot stream the games online or on our APP because of the license with Major League Baseball, so you'll have to listen on air!
Pitchers and catchers report on Wednesday, February 13th and the 1st full squad workout is on Monday February 18th.
Here's the schedule
Date
Opponent
Pregame
First Pitch
Saturday February 23
 New York Yankees
1:00 PM
1:05 PM
Sunday February 24
Minnesota Twins
1:00 PM
1:05 PM
Monday February 25
Pittsburgh Pirates
1:00 PM
1:05 PM
Tuesday February 26
Toronto Blue Jays
1:00 PM
1:05 PM
Wednesday Feb 27
Baltimore Orioles
1:00 PM
1:05 PM
Thursday February 28
Washington Nationals
1:00 PM
  1:05 PM
Friday March 1
Minnesota Twins
1:00 PM
1:05 PM
Saturday March 2
Baltimore Orioles
1:00 PM
1:05 PM
Sunday March 3
Minnesota Twins
1:00 PM
1:05 PM
Monday March 4
New York Mets
1:00 PM
1:05 PM
Tuesday March 5
Washington Nationals
1:00 PM
1:05 PM
Wednesday March 6
Pittsburgh Pirates
1:00 PM
1:05 PM
Thursday March 7
Minnesota Twins
1:00 PM
1:05 PM
Friday March 8
Baltimore Orioles
1:00 PM
1:05 PM
Saturday March 9
New York Mets
1:00 PM
1:05 PM
Sunday March 10
Tampa Bay Rays
1:00 PM
1:05 PM
Tuesday March 12
Detroit Tigers
1:00 PM
1:05 PM
Wednesday March 13
Minnesota Twins
1:00 PM
1:05 PM
Thursday March 14
Baltimore Orioles
1:00 PM
1:05 PM
Friday March 15
New York Mets
1:00 PM
1:05 PM
Saturday March 16
 Atlanta Braves
1:00 PM
1:05 PM
Sunday March 17
Tampa Bay Rays
1:00 PM
1:05 PM
Monday March 18
 Minnesota Twins
1:00 PM
1:05 PM
Tuesday March 19
Toronto Blue Jays
1:00 PM
1:05 PM
Wednesday March 20
Baltimore Orioles
1:00 PM
1:05 PM
Thursday March 21
Tampa Bay Rays
6:00 PM
6:05 PM
Friday March 22
Minnesota Twins
6:00 PM
6:05 PM
Saturday March 23
Pittsburgh Pirates
1:00 PM
1:05 PM
Monday March 25
 Chicago Cubs
9:00 PM
9:05 PM
Tuesday March 26
Chicago Cubs
3:00 PM
3:05 PM
More From WDEA Ellsworth Maine