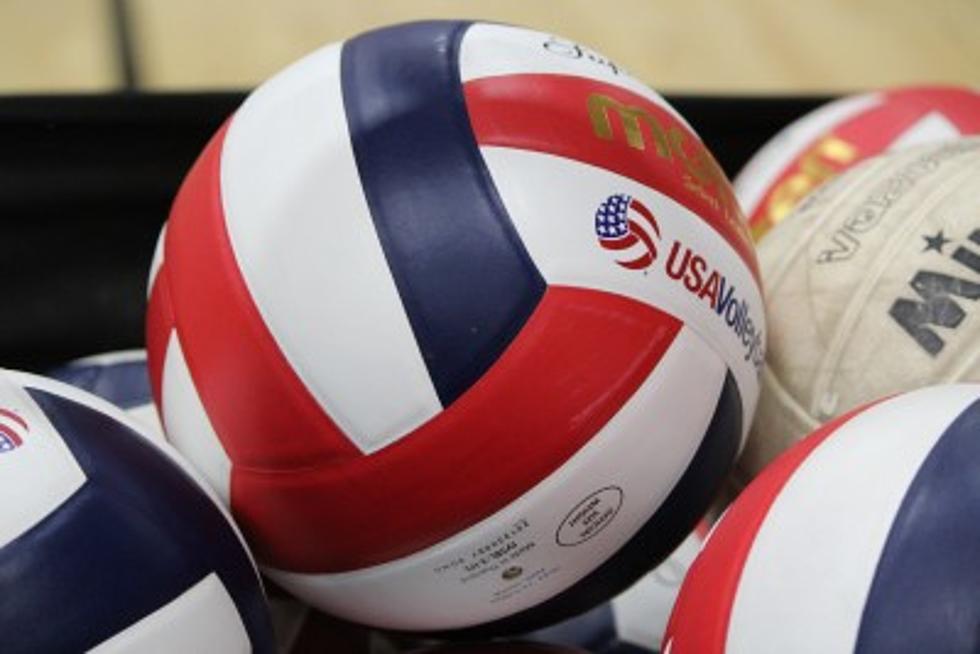 Narraguagus Beats Ellsworth in 5 Sets in Exhibition Game Monday
Photo Chris Popper
The Narraguagus Knights beat the Ellsworth Eagles in 5 sets Monday in a Volleyball Exhibition Match at Ellsworth High School on August 28th.
The Knights won the first 2 sets: 25-18 and 25-15. Ellsworth then recouped to win the next 2 sets by the score of  25-9 and 25-18. This set up a 5th and deciding set played to 15 which the Narraguagus Knights won 15-7.
Individual Ellsworth standouts:
Ava Van Dorn-12 assists, 1 kill and 2 service points
Shanteena Griffiths-8 service points with 6 aces, 11 kills, and 4 digs.
Jocelyn Scully-10 digs, 10 service points with 3 aces and 4 digs
Olivia Harmon-17 services points with 3 aces, 12 assists, 1 kill, and 1 dig.
Brielle Grindle-16 service points with 7 aces, 7 kills and 4 digs.
Ellsworth begins its regular season on the road Friday, September 1st against Cony. while Narraguagus travels up to Lee to play the Lee Academy Pandas on Friday the 1st.
We would like to post High School Soccer, Golf, Volleyball and Football Scores. If coaches or managers can email the golf results and soccer scores including goal scorers and goalkeepers to chris.popper@townsquaremedia.com we will write stories on the WDEA website for Downeast Maine schools and on the 92.9 The Ticket website for all Maine High Schools.
We will also be starting our 92.9 The Ticket High School Athlete of the Week beginning on September 1st. September 1-3 you can nominate someone for the Week 1 High School Athlete of the Week for performances August 28- September 2. We will then post the nominees on Tuesday, September 5th, and you'll be able to vote September 5th-7th. We will then announce the winner on Friday, September 8th. Nominees should be mailed to chris.popper@townsquaremedia.com with the student's name, school and why you think they should be Athlete of the Week.
More From WDEA Ellsworth Maine