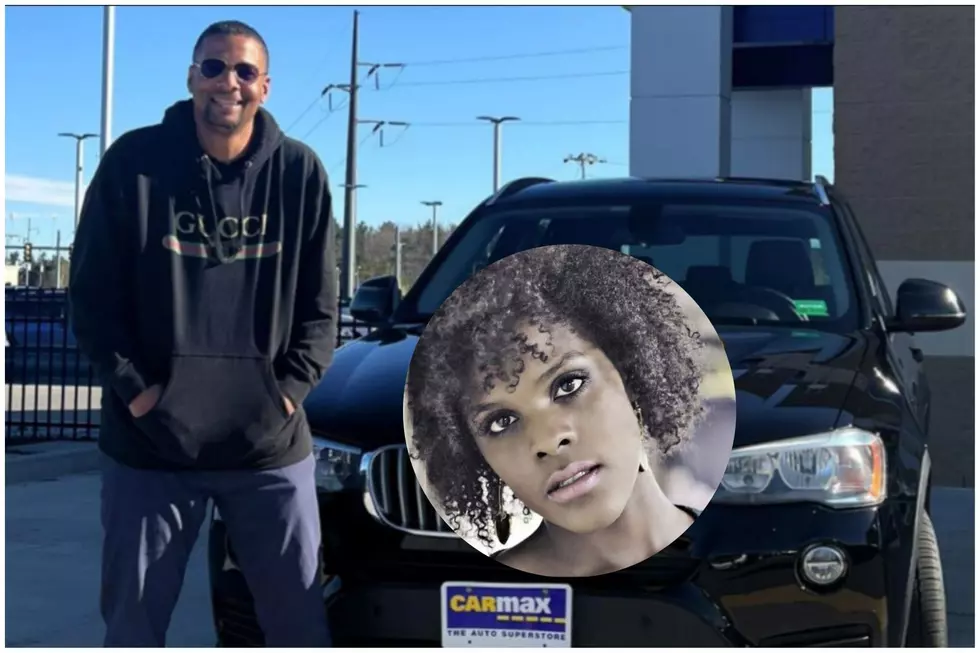 Murder Suspect Arrested in Mexico is in the Hancock County Jail
Maine Dept of Public Safety/A.T. Hutchins Funeral and Cremation Services
The man accused of killing a South Portland woman by hitting her with his vehicle in Acadia National Park has been returned to Maine to stand trial.
Raymond Lester, 35, of Portland was arrested in Mexico after the hit-and-run that happened in June. Nicole Mokeme, 35, of South Portland died when she was struck by a vehicle while walking on the campus of Schoodic Institute in Winter Harbor. Her death was ruled a homicide. The driver, believed to be Lester, left the scene, causing police to launch a nationwide BOLO (be on the lookout) for his black BMW X3 SUV. Local and federal authorities worked together once the suspect was spotted in Mexico to take him into custody, which happened without incident on July 18th in Cancun.
Maine Department of Public Safety spokesperson Shannon Moss says Lester is now back in Maine to face a charge of murder. He arrived Tuesday night and was taken to the Hancock County Jail. Lester is scheduled to make his first court appearance on Wednesday afternoon at the Hancock County Superior Court in Ellsworth.
Officials say Lester and Mokeme had previously been in a relationship and that he has a history of domestic violence. Mokeme was the founder and Executive Creative Director of the Rise and Shine Youth Retreat, a rejuvenation center for the enrichment and liberation of black people in Maine and beyond.
If you or someone you know is experiencing domestic abuse, Partners for Peace encourages you to reach out. Counselors are available 24/7 on the free and confidential helpline at 1-800-863-9909.
19 Children Who Have Gone Missing from Maine and New Hampshire
Ellsworth Home's Master Bedroom is as Big as my 1st Apartment
This incredible home, located on the Union River in Ellsworth, features water views, multiple outbuildings, and a master bedroom you could fit your whole family in.
More From WDEA Ellsworth Maine