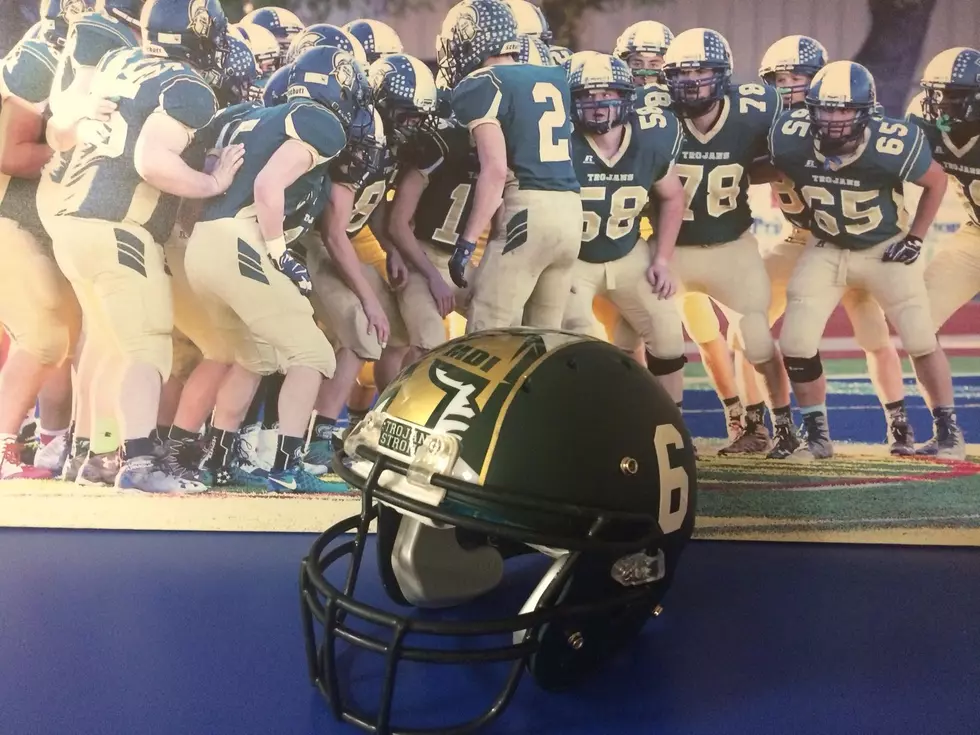 MDI's Offensive and Defensive Stats Against Lake Region on Friday September 29
Photo Mark Arnold
The MDI Trojans beat the Lake Region Lakers 38-0 on Friday, September 29th on the road. Here are the Offensive and Defensive stats from the game.
Rushing
Spencer Laurendeau 13 carries 197 yards 1 Touchdown
Jacob Shields 7 carries 52 yards 1 Touchdown
Lincoln Gray 6 carries 30 yards 1 Touchdown
Aiden Mitchell 3 carries 15 yards
Jacob Reeves 2 carries 0 yards
Garrett Ames 1 carry Minus 7 yards
Passing
Spencer Laurendeau 6-12 170 yards 2 Touchdowns, I Interception
Receiving
Jacob Shields 3 catches 118 yards 1 Touchdown
Cal Hodgdon 3 catches 52 yards 1 Touchdown
Defensive Stats
Nate Olson 4 Tackles, 3 Assists, 1 Sack, 1 Hurry
Mason Rose 2 Tackles, 2 Assists
James Downey 1 Tackle, 1 Assist, 1 recovered fumble
Aidan Jeffers  3 Tackles, 2 Assists
Jacob Shields 4 Tackles, 1 Assist
Spencer Laurendeau  4 Tackles, 1 Assist, 1 Interception
Garrett Ames  1 Hurry
Hodari Foster  2 Tackles,
Evan Mackaenzie 8 Tackles, 1 Assist
Cad Hodgdon 7 Tackles, 1 Interception
MDI is now 4-1 on the season. The Trojans will celebrate Homecoming and Senior Recognition Night on Friday, October 6th when they play host to Spruce Mountain. The kickoff will be at 6 p.m. The pregame starts at 5:40 p.m. The game will be broadcast on AM 1370 WDEA, on WDEA Internet Radio, on our free downloadable APP and on any Alexa enabled device,.
You can nominate a Maine High School Athlete for their accomplishments during the week September 25-30 HERE by Sunday, October 1st.  We will then put together the list, on Monday, and then you'll then be able to vote on the nominees October 2 - 5 (11:59 p.m.) with the Fall  Week 5 Winner being announced on Friday, October 6th. You can vote ONCE per day, per device. Please let us know in the email why you are nominating someone. Try to be specific with goals, yardage, times etc..
Please report scores, with goal scorers, stat leaders, photos of the golf cards etc, by emailing chris.popper@townsquaremedia.com
More From WDEA Ellsworth Maine