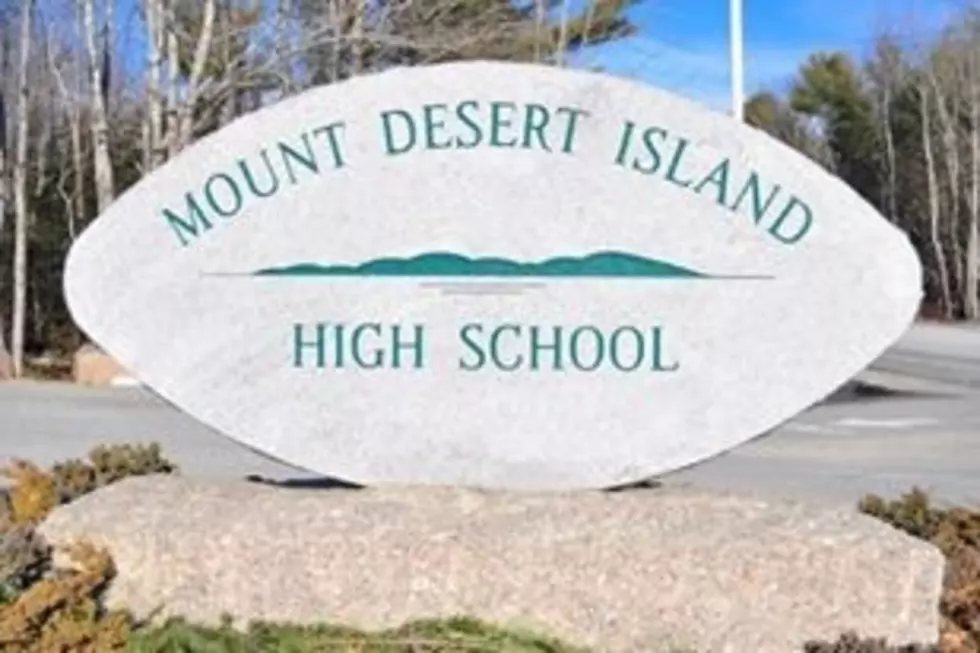 MDIHS Back to School Frequently Asked Questions
Photo Courtesy MDI High School
How will the Green and White Cohorts be determined?

Students with last names A-K will be in the Green cohort and last names L-Z will be in the White cohort

What if I have two students in my household with different last names?

Those students will be organized into the same cohort unless you request otherwise.

Can I request to switch my student from one cohort to another?

Yes, we will entertain requests to switch cohorts.  We need to maintain a relative balance so if there are more requests to switch from one to the other we may not be able to accommodate everyone.  Requests will be considered on a first come-first served basis.
What will the daily schedule be?

Due to the logistics of busing and coordination with the k-8 schools we haven't finalized the daily schedule yet.  We do know that classes will start later than the typical high school schedule.  We're planning for the buses to drop off k-8 students at their local schools before picking up high school students.  We also know that we will end block D by 2:15 pm.
Each class will be 60 minutes long.

What will the schedule look like during the remote only learning phase from September 8th-25th?

In order to create consistency we will use the same schedule during the fully remote phase as we use during the hybrid phase.

How will Wednesdays work?

For the experiential classes that will utilize the Wednesday slots teachers will communicate with the students about expectations and logistics.  There will be morning and afternoon bus runs on Wednesdays to accommodate these students.

What will happen to the schedule if there's a no school day during the week?

If we have a shortened week due to a holiday or vacation we will eliminate the Wednesday schedule and hold as many of the other types of days as the calendar allows.

For example, Monday, October 12th is a holiday honoring Indigenous Peoples.  During that week, Tuesday will be like Monday, Wednesday like Tuesday

When will students have access to their class schedule?  How do they find it?

Schedules are available via PowerSchool. Students can contact the Guidance Office at 288-5011 ext 3308 for assistance or to make changes.

How will classes like math lab, learning center, or supported study hall work virtually?

On the days that students are remote during these classes they will have the opportunity to check in via Google Meet with the teachers.  They won't be required to sit in a 60 minute online session.

Why did we choose the ½ day model vs. alternating full days?

The ½ day model with Green and White cohorts allows the following safety measures to be possible:

It reduces the number of students in a classroom during any given class block.
It cuts in half the length of the day that students are exposed to one another and that they will be wearing face coverings.
A half day schedule allows us to serve lunch in a grab and go style.  If the students were here all day we would have hundreds of people eating at the same time unmasked.  Physical distancing during such a lunch scenario would prove very challenging.

Why didn't we choose to have the same students in the building on Mondays and Tuesdays and the other half in the building on Thursdays and Fridays?

This would have created at least a 5 day gap between in person meetings.  For the sake of consistency for the students we went with the half day model.
How is bus transportation going to work?

Families who sign up for bus transportation will have the option for their students to ride the bus both to and from school in the morning, at mid-day, and at the end of the school day.

If I sign up to ride the bus do I have to take it both to and from school or could it be on as needed basis or only one way?

The bus can be utilized on an as needed basis by those who sign up to use it.

If I don't sign up for the bus can I use it as a last minute option?

Unfortunately, no.  Once we get all of the responses tabulated we will plan bus runs that allow for the necessary number of riders.  Adding an unplanned rider could jeopardize this balance.

What will the safety protocols be on the bus?

Face coverings will be required on the buses.  Students will sit one per seat in alternating rows (members of the same household can and should double up in a seat.)  The first students on the bus will sit at the back of the bus and fill up back to front.

Will there be transportation provided for off-island students?

Yes.  We will be making a specific plan for Hancock and Lamoine students in particular.  Look for direct communication as we get closer to the beginning of the hybrid in person phase on September 28th.

What is the transportation plan for outer island students?

This will differ from Island to Island.  Look for specific communication about your particular situation.

Will there be exceptions for outer island student to the half day schedule made due to ferry schedules?

We can work to make individual plans based on the ferry schedules to each island.
How will my student get their laptop and other classroom materials?

We are working on a pick-up schedule for laptops, books and other materials that teachers will be putting together once they return. Our plan is for the 1st week in September prior to the beginning of the remote learning phase on September 8th.

What accommodations can be made for students who do not have internet access at home?

We will have a number of mobile internet hotspots available to families without a viable connection.
If you don't see the answer to your question in this document you can use this form to submit it.
Enter your number to get our free mobile app