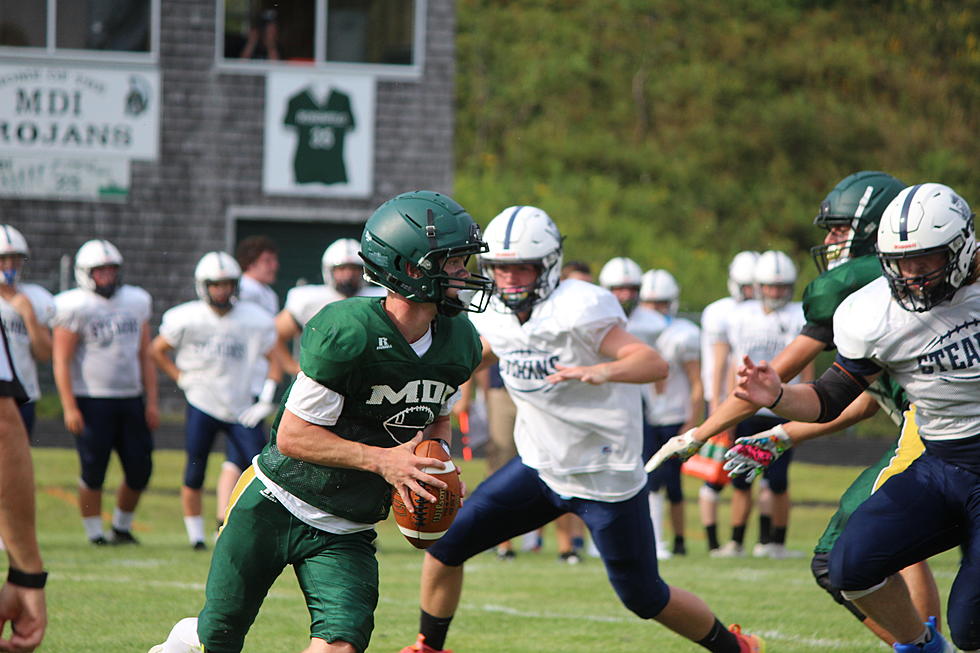 MDI-Stearns Controlled Scrimmage August 21 [PHOTOS]
MDI-Stearns Controlled Scrimmage August 21, 2023 Photo Chris Popper
The MDI Trojans hosted the Stearns Minutemen in a controlled scrimmage on Monday, August 21st.
After a week of 2-a-days and the weekend camp at Camp Beech Cliff the Trojans were excited to "hit" someone else, rather than their teammates.
Coaches were on the field for the controlled scrimmage. Teams had a 10-play drive and then a drive until the defense stopped them.
MDI will play a exhibition at Dexter at 12 Noon on Saturday, August 26th before opening the regular season at home against Mountain Valley at 7 p.m. on Friday, September 1st. That game will be broadcast on WDEA Internet Radio, on our free downloadable APP and on any Alexa enabled device, with the Coach's Show beginning at 6:45 p.m.
Check out some of the photos from Monday's controlled scrimmage
MDI-Stearns Controlled Scrimmage August 21
The MDI Trojans took on the Stearns Minutemen in a controlled scrimmage on Monday afternoon, August 21st
More From WDEA Ellsworth Maine