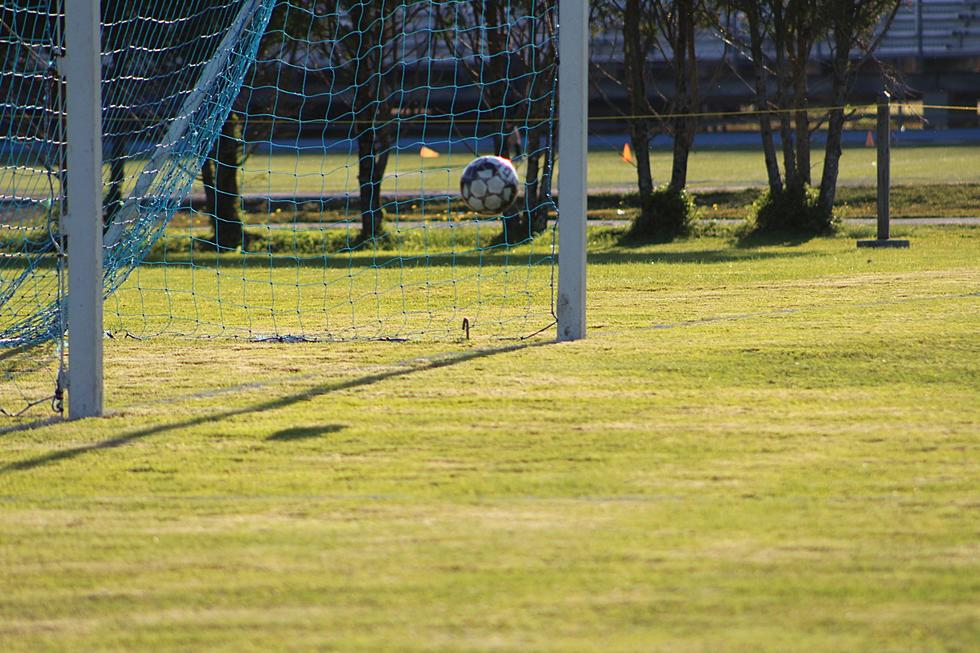 MDI Girls Soccer Beats John Bapst 4-3 [PHOTOS]
MDI-John Bapst Girls Soccer September 18, 2019 Photo Chris Popper
The MDI Girls Soccer Team played their 2nd consecutive game in as many days on Wednesday, September 18th, beating the John Bapst Crusaders 4-3 at the University of Maine. Daisy Granholm had a hat trick and Lelia Weir had a goal and 2 assists to lead the Trojans on the scoreboard.
Granholm scored off a Lelia Weir pass at the 26:41 mark in the 1st Half to put the Trojans up 1-2. John Bapst tied the game to with 1:15 remaining before halftime with Gillian Skehan scored off a free kick.
The game was tied 1-1 going into halftime.
With a little over five minutes elapsed (34:35) in the 2nd half, Granholm againscored on Weir's pass to give MDI a 2-1 lead.
Granholm scored her third and final goal unassisted with 27:22 remaining in the game.
John Bapst closed the gap when Kate Harriman scored at the 19:56 mark giving MDI a 3-2 lead.
Weir added an insurance goal to make it  4-2 when she scored with 12:54 remaining off a long shot.
Harriman brought the Crusaders within 1 goal with 3:04 remaining in the game off of a nicely placed free kick.
But the Trojans defense was able to run out the clock,  to end the game with MDI winning 4-3.
Sabine Costello-Sanders was in goal for MDI.
MDI is now 5-1 and will host the Caribou Vikings on Tuesday, September 24th at 3PM
John Bapst is now 1-3 and will host Mount View at 9:30 Saturday morning, September 21st
More From WDEA Ellsworth Maine