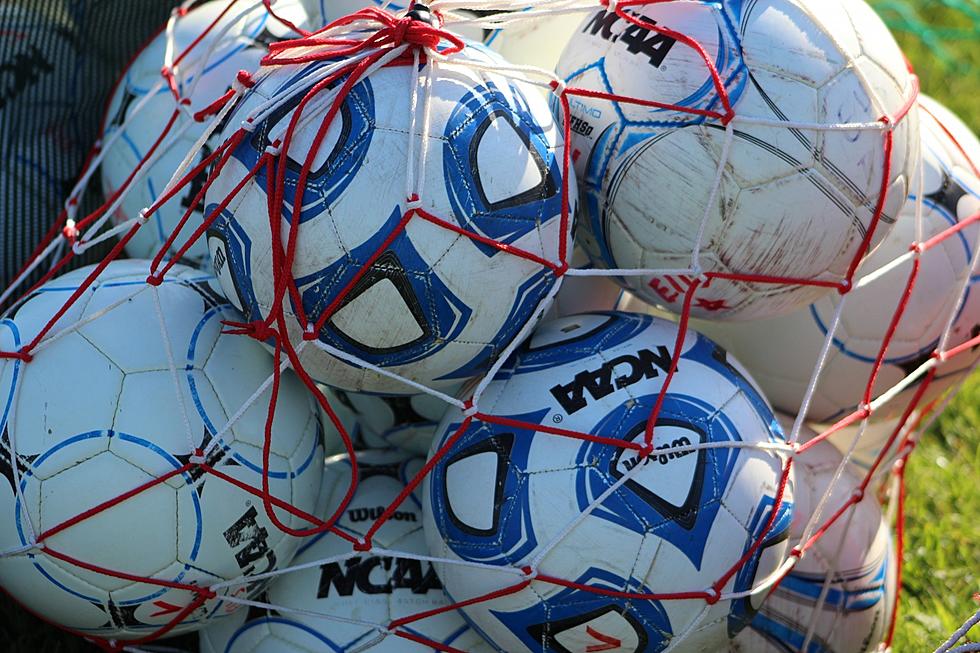 MDI Girls Soccer Beat Orono in Exhibition Games Wednesday
Photo Chris Popper
The MDI Girls Soccer Team traveled to Orono on a day where the temperatures were hovering around 90 degrees to take on the Red Riots in exhibition games on Wednesday, August 25th.
In the 1st Game MDI led 2-0 at the half thanks to 2 goals from Lelia Weir.
Those were the only goals scored as the Trojans won 2-0 in a game of 30 minute halves.
Sabine Costello-Sanders was in goal for MDI.
In the 2nd game, Olivia Gray scored the only goal, in the 2nd Half, as the Trojans came away with the 1-0 win.
Kaleena Hughes was in goal for MDIThe MDI Volleyball Team gained some valuable experience over the last 2 years, and look to make some noise in Class B this year. The team gathered in Bernard Parady Gymnasium for photos and then practice on Tuesday, August 24th. Meet the 2021 MDI Varsity Volleyball Team! Best of luck this season!
Note - MDI is not fielding a traditional JV team this year because of the number of girls playing
MDI is back in action on Monday, August 30th when they travel to Bucksport to play the Golden Bucks at 6 p.m. They will play host to Hampden on Wednesday, September 1st at 4 p.m. before opening the season on the road at Presque Isle on Saturday, September 4th at 1 p.m.
More From WDEA Ellsworth Maine