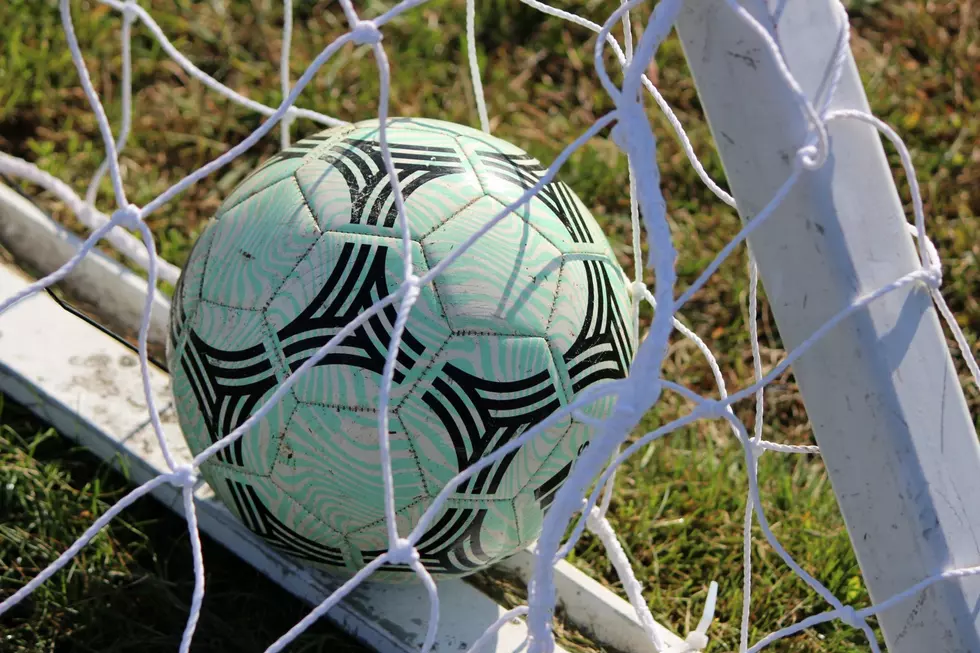 Ellsworth Girls Beat MDI 5-0
Photo Chris Popper
The Ellsworth Girls Soccer Team beat MDI 5-0 at Del Luce Stadium in Ellsworth on Tuesday night, October 17th, the final game of the regular season.
Ellsworth was led by Elizabeth Boles who finished with a hat-trick, with 3 goals and an assist. Megan Jordan and Keslie Lambert each had a goal for the Eagles. Lambert had 2 assists to go with her goal. Lily Bean also had an assist.
Ellsworth finishes the regular season with a 11-2-1 record and will finish 3rd in the Class B North Heal Point Standings. They will have a bye in the prelims, and will play the winner of the #6 Old Town - #11 Belfast prelim game.
MDI finishes the season out of the playoffs with a 0-13-1 record.
In the JV Game Ellsworth beat MDI 1-0
More From WDEA Ellsworth Maine