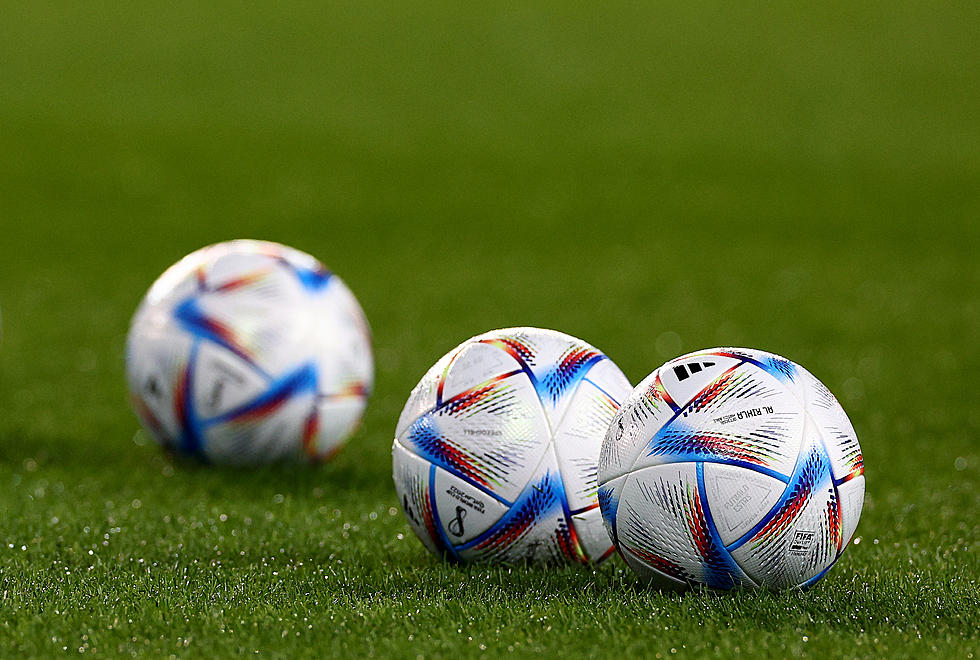 Ellsworth and MDI Boys Battle to 1-1 Tie
Photo by Elsa/Getty Images
The Ellsworth and MDI Boys Soccer Teams battled to a 1-1 tie on Monday night, October 16th at Del Luce Stadium in Ellsworth. It was the last regular season game for both teams.
Ellsworth's goal was scored by Kal Laslie, assisted by Ridge Weatherbee.
MDI's goal was scored by Cameron Graham.
Cooper Mitchell was in goal for the Eagles, while Ryker Hamor was in net for the Trojans.
In the JV game, Ellsworth beat MDI. Hunter Winslow scored for the Eagles, assisted by Jackson Barry.
Ellsworth finishes the regular season with a 11-2-1 record, and will have a bye and not have to play a prelim game.
MDI finishes the season with a 5-7-2 record and will play in a prelim game
More From WDEA Ellsworth Maine