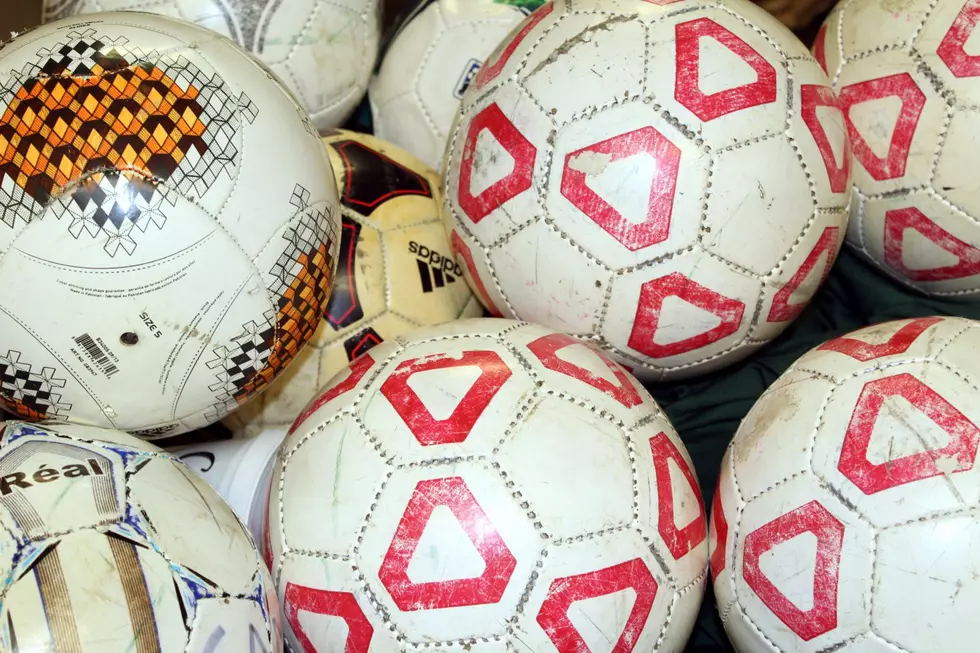 MDI Boys Soccer Ties GSA 2-2
Photo Chris Popper
The MDI Boys Soccer team tied the GSA Eagles 2-2 in Bar Harbor under the lights at Alumni Field on Thursday, October 14th.
GSA opened the scoring with a goal with just 2:12 gone in the 1st Half.

Phil Catanese scored on a shot with 30:37 remaining in the 1st Half to tie the game at 1-1.
With 12:09 remaining in the 1st Half, Ieuan Howell assisted a goal scored by Thad Leo.
GSA answered with a goal with 4:04 remaining in the 1st Half.
The 1st Half ended with the score tied 2-2.
There was no scoring in the 2nd Half.
MDI is 3-8-1. They have 2 games remaining. They play at home Saturday, October 14th against John Bapst and then closes out the regular season at home on Tuesday, October 19th at 6 p.m.
GSA is 8-3-1 and will enter the playoffs.
Thanks to Coach Max Mason for the scores
More From WDEA Ellsworth Maine