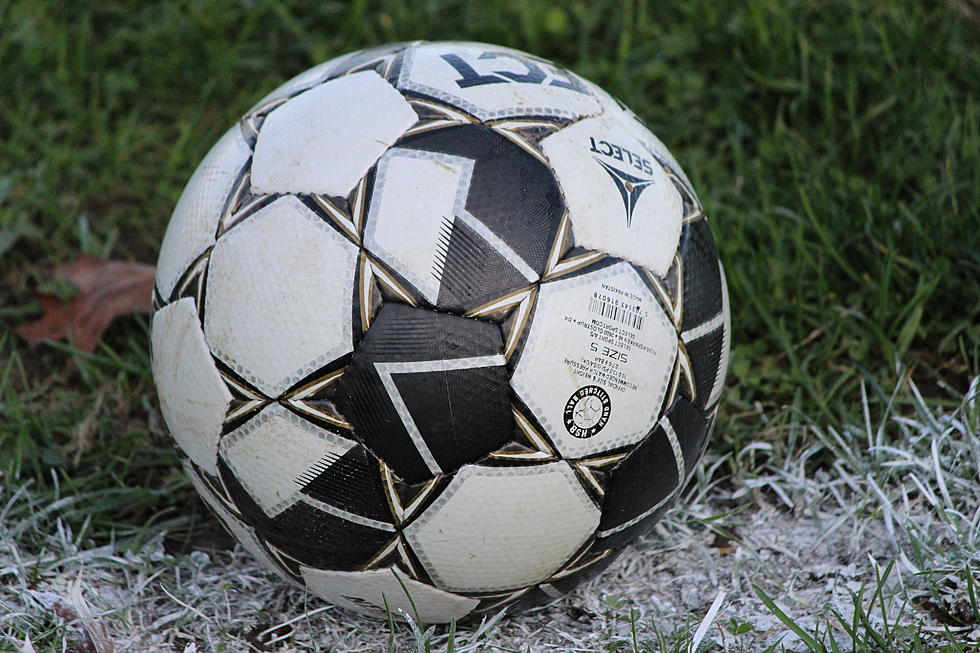 MDI Boys Soccer Shuts Out Waterville 3-0 in Prelim Friday
Photo Chris Popper
The MDI Boys Soccer Team is off to Presque Isle to play the Wildcats in the Northern Maine Quarterfinals after beating Waterville 3-0 in Waterville Friday afternoon October 22nd in a prelim game.
Ieuan Howell put the Trojans on the scoreboard with 17:28 remaining in the first half, assisted by Sophia Baker.
The 2nd goal was scored by Cole Watson with 14:32 remaining in the first half assisted by Corin Baker.
Then Corin Baker scored the 3rd goal, assisted by D'Angelo Reid with 6:43 remaining in the first half.
Quentin Pileggi was in goal for the Trojans and had the shutout.
MDI was the 9th seed, and is now 2-8-3
Waterville was the 8th seed and finishes their season 4-10-1
MDI will head to Presque Isle on Tuesday, October 26th to play the Wildcats at 4:30 p.m.
Thanks to Assistant Coach Max Mason for the stats
More From WDEA Ellsworth Maine