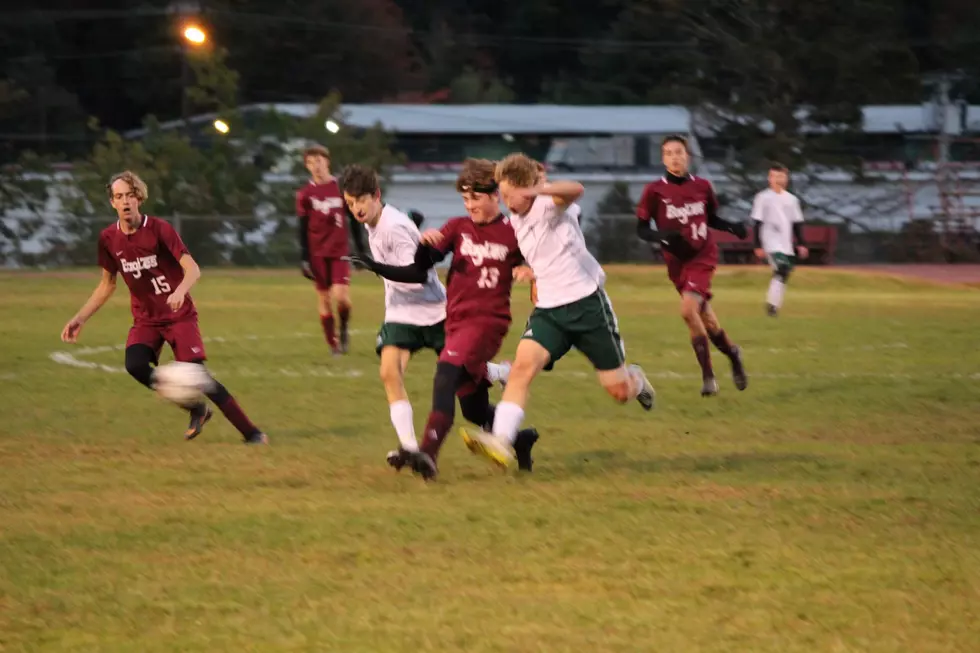 MDI Boys Soccer Shuts Out Ellsworth 3-0 [PHOTOS]
MDI-Ellsworth Soccer October 2, 2019 Photo Chris Popper
The MDI Boys Soccer Team shut out the Ellsworth Eagles 3-0 on a cold "fallish night" Wednesday, October 2nd at Del Luce Stadium
MDI led 1-0 with a goal from Ieuan Howell with 23:41 remaining. The score was 1-0 at the end of the 1st Half.
In the 2nd Half, Treyan Nelson scored with 22:25 left, assisted by Ben Hulbert. The final goal was scored by Trevor Morrison assisted by Walker St. Germain
MDI is now 6-2-1 and will play host to Brewer on Saturday, October 5th at 7PM. Brewer beat MDI earlier this year 3-0 on September 17th.
Ellsworth is now 2-6-1 and will play at Caribou on Saturday, October 5th at 4PM