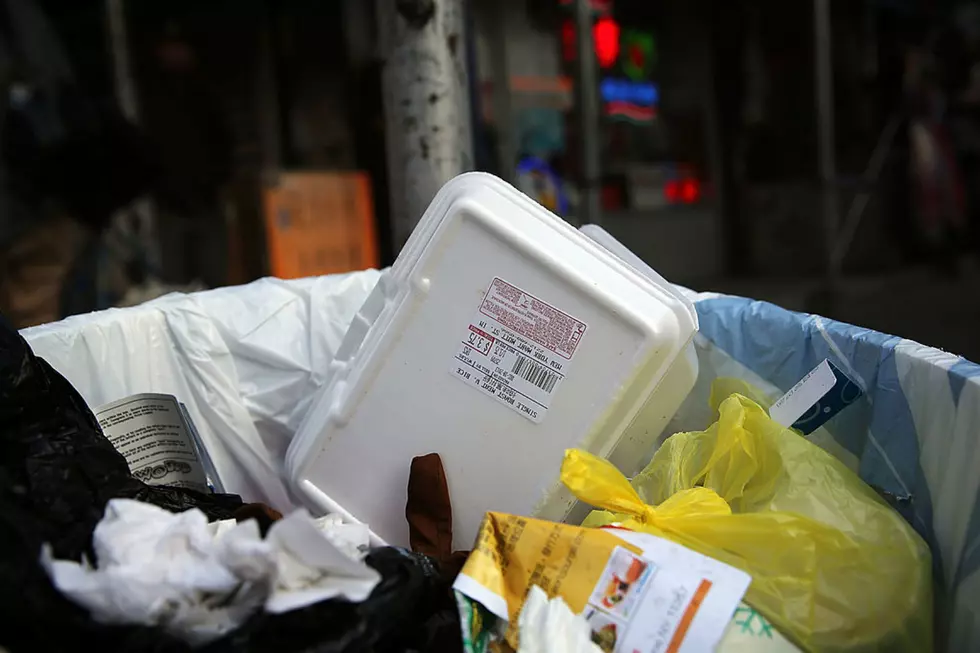 Maine Is The First State To Ban Styrofoam Food Containers
Spencer Platt, Getty Images
Governor Mills made history last night as she signed into law legislation that will ban styrofoam food containers, making Maine the first state to do so on a statewide level.
Several Maine towns have already banned the use of the non-biodegradable containers, but the new law will make it statewide. LD289 was sponsored by Representative Stanley Zeigler of Montville and prohibits the sale or distribution of disposable food service containers made of polystyrene, more commonly known as Styrofoam. The new law will not leave businesses in an immediate jam, however, because it's not due to take effect until January 1, 2020.
Polystyrene food containers are considered a significant contributor to environmental plastics pollution because they break down into microplastics, that carry toxins when ingested by wildlife. And that means they eventually make their way into the food supply for people.
Governor Mills said in a media release, "This legislation will create consistency for businesses that operated in multiple municipalities, provide ample time to adjust to the change, promote sustainable Maine-made alternative containers, and take an important step forward in protecting our environment."
More From WDEA Ellsworth Maine