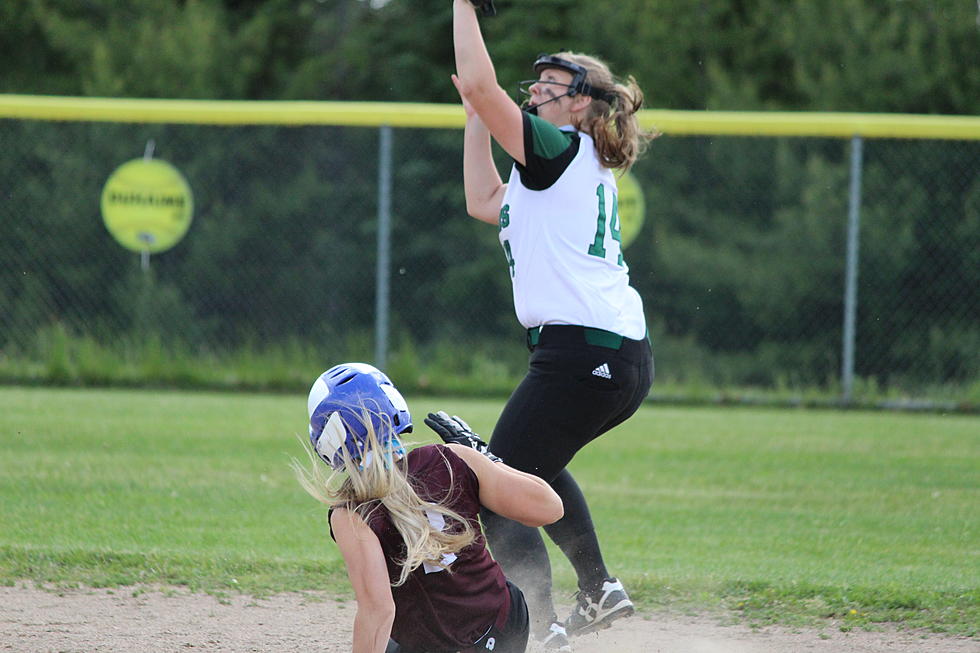 Ellsworth Softball Nips MDI 4-3 in 8 Innings [PHOTOS]
MDI-Ellsworth Softball June 1, 2021 Photo Chris Popper
The Ellsworth Softball Team nipped MDI 4-3 in 8 innings in the last regular season game of the season at Ellsworth High School.
MDI-Ellsworth Softball June 1, 2021
Ellsworth scored 3 runs in the bottom for the 5th inning to take a 3-0 lead. MDI tied the score plating 3 runs in the top of the 7th inning. In the bottom of the 8th inning Kayla Duhaime scored the winning run on Tyler Hellum's walkoff single to left field.
Tyler Hellum pitched for Ellsworth, striking out 9, walking 2 and allowing 8 hits.
Bailey Goodell pitched for MDI striking out 8, walking 5 and allowing just 3 hits.
MDI Batting
Addy Boyce - 3 singles
Lily James - 1 single
Olivia Gray - 1 single
Bailey Goodell - 1 single
Soren Hopkins-Goff - 1 single
Grace Parker - 1 single
Ellsworth Batting
Sara Shea - 1 double
Kayla Duhaime - 1 single
Tyler Hellum - 1 single
Ellsworth had 11 stolen bases, including 3 by Lexi Rossi and 2 each by Sara Shea, Kayla Duhaime and Aaliyah Manning.
Ellsworth finishes the regular season 14-1, having won their last 13 game in a row.
MDI finishes the regular season 8-7.
More From WDEA Ellsworth Maine