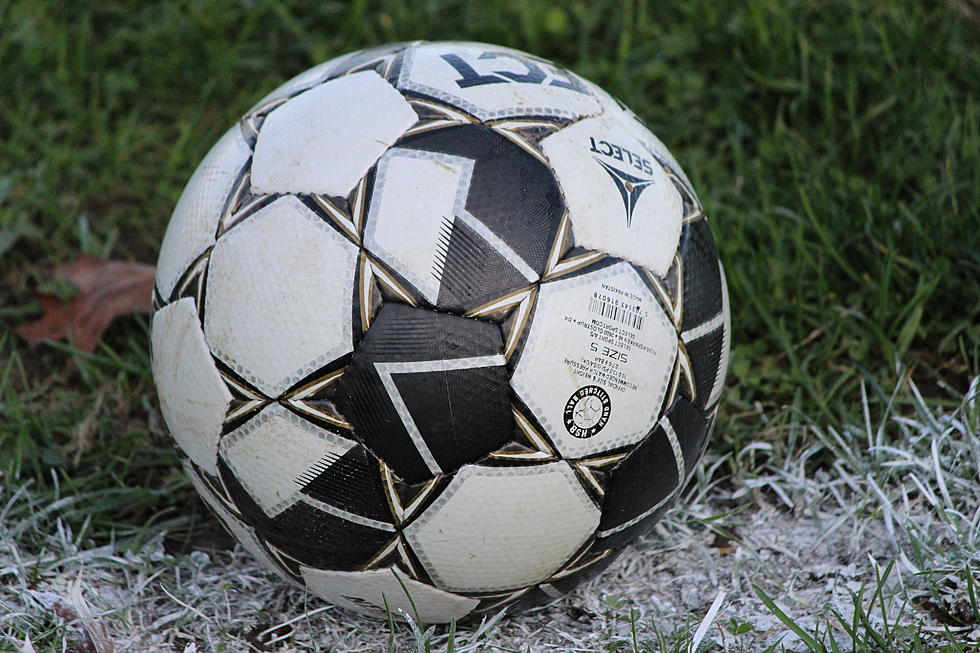 Ellsworth Girls Soccer Defeats Presque Isle 5-1 in Prelim Saturday
Photo Chris Popper
The Ellsworth Girls Soccer Team defeated Presque Isle 5-1 on Saturday afternoon, October 23 at Del Luce Stadium to advance to the Quarterfinals on Wednesday, October 27th at 5:30 p.m. against John Bapst. in Ellsworth.
Ellsworth scored 1st, when Abby Bland scored with 4:14 elapsed, with an assist from Addi Laslie.
Ellsworth made in 2-0 when Morgan Clifford scored with 20:39 remaining, the assist going to Miah Coffin.
Presque Isle scored with 10:29 left in the 1st Half, and the Half ended with the Eagles up top 2-1
In the 2nd Half Paige Sawyer scored with 37:04 left, on a direct kick to make it 3-1.
Addi Laslie made it 4-1 with a goal from Casey Carter  with 2:03 remaining in the game
The final goal was scored by Jordan Berry with 50 seconds remaining
Ellsworth is now 12-3 while Presque Isle finishes their season 3-12.
Ellsworth played John Bapst twice during the regular season winning 5-2 in Ellsworth on September 17th and 2-1 on October 14th
Thanks to Addi Laslie for the scores
More From WDEA Ellsworth Maine