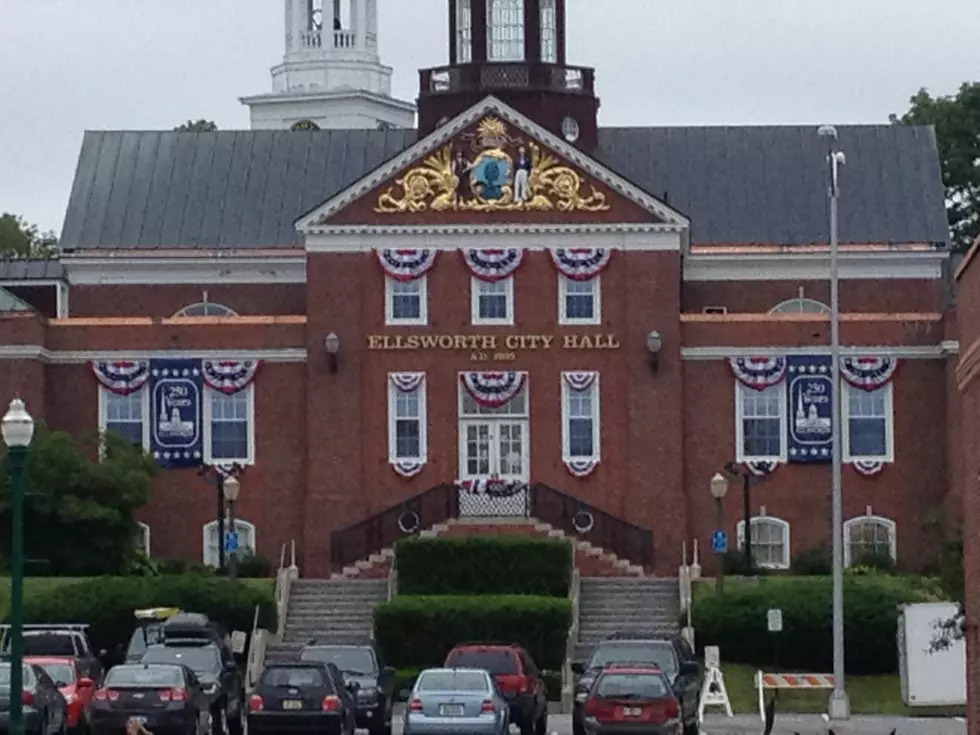 Ellsworth City Hall to Be Partially Closed April 27-29
Photo Credit - Chris Popper
If you are waiting until the end of the month to head to Ellsworth City Hall to register your vehicle and pay the excise tax or get copies of vital records or pick up a hunting/fishing license you'll want to know that the Clerk and Tax Offices will be closed April 27-29th.
This means that you will not be able to in person
Pay Motor Vehicle Excise Taxes
Pay Property or Real Estate Taxes
Pay Utility (Water/Sewer) Bills
Obtain Copies of Birth, Marriage or Death Certificates
Obtain Dog, Hunting, Fishing Licenses or Register an ATV
You will however be able to pay utility (water/sewer) bills on foreclosed properties and do any of the above online.
City Hall will remain open and other departments will be working. However the staff of the City Clerk and Tax Offices  will be receiving training on a new computer system and perform verification of data converted from the old system.
See How Much Ellsworth's Population Has Grown Over The Years
While Ellsworth is the biggest city in the state when it comes to land, measuring in at almost 93 square miles, its current population of 8,399 residents ranks it #34, right behind Cumberland and before Buxton.
Here's a look at how the population in Ellsworth has grown over the past 221 years.
More From WDEA Ellsworth Maine