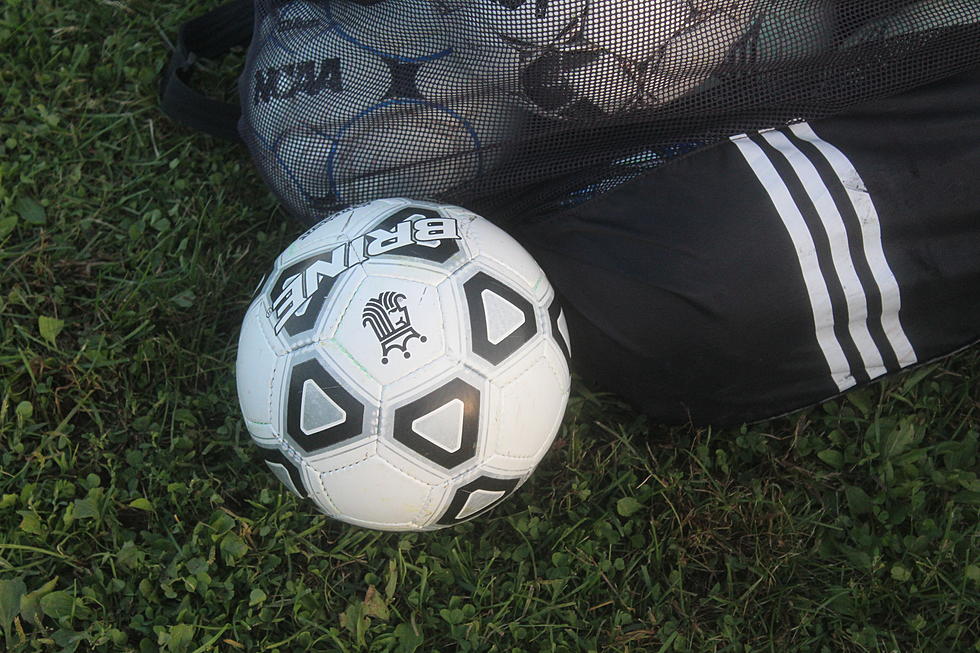 Ellsworth Boys Soccer Win Streak Snapped as John Bapst Downs Eagles 2-1
Photo Chris Popper
The Ellsworth Boys Soccer Team's 7-game winning streak was snapped on Tuesday night, October 13th, when the John Bapst Crusaders beat the Eagles 2-1 at Del Luce Stadium in Ellsworth.
Ellsworth scored almost immediately, taking a 1-0 lead with 37 seconds elapsed in the Half, when Luke Perry found the back of the net.
Ellsworth led 1-0 at the Half
John Bapst scored the lone goals in the 2nd Half. The tying goal was scored just 2:41 into the 2nd Half, and the winning goal with 14:08 remaining.
Ellsworth is now 8-4-1. Ellsworth closes out the regular season on Monday, October 18th in Bar Harbor against the MDI Trojans
John Bapst is 7-3. They play at MDI on Saturday, October 16th and close out the season on Monday, October 18th at Hermon.
Thanks to Addi Laslie for the stats
45 Maine Words That Should Be Added To The Dictionary
Here are 45 Maine slang words that we think should be added to Merriam-Webster, Funk & Wagnalls, or any legit dictionary of your choice.