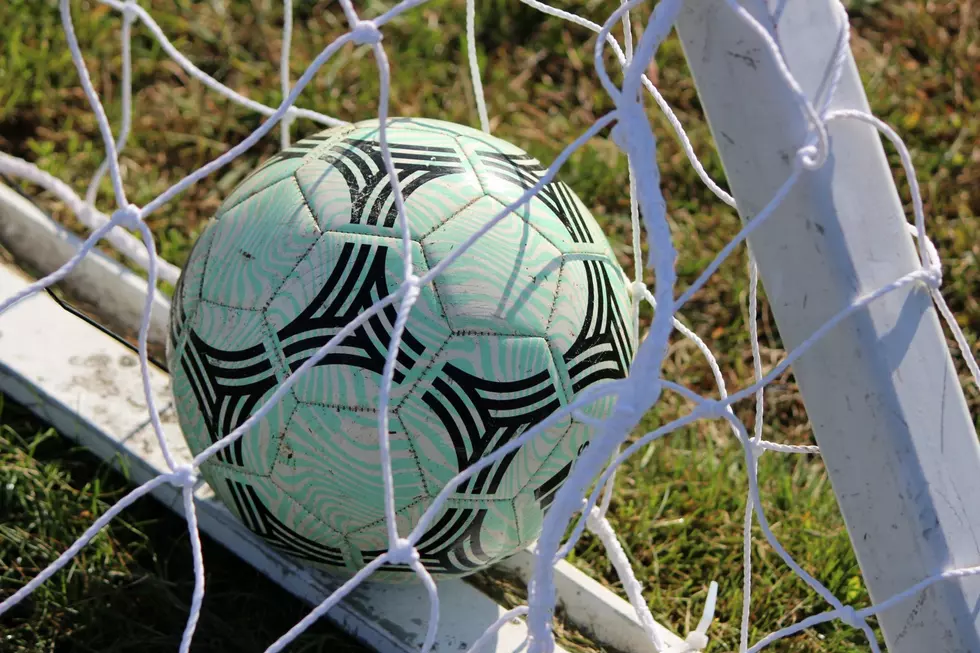 Ellsworth Boys Soccer Defeats MDI in Last Regular Season Game 2-1
Photo Chris Popper
The Ellsworth Boys Soccer Team defeated MDI 2-1 in the final regular season game of the 2021 season, at Alumni Field, under the lights on Monday, October 18th.
MDI took the early lead 1-0 when Ieuan Howell scored with 17:03 remaining in the 1st Half.
The 1st Half ended with MDI leading Ellswoth 1-0, but Ellsworth outshot MDI 10-8.
In the 2nd Half, Ellsworth tied the score 1-1 on an absolute rocket from Miles Palmer that got past Quentin Pileggi in net. Palmer's tying goal came with 25:53 remaining.
Ellsworth scored the winning goal, with 20:35 left, on a goal by Tanner Seura.
Ellsworth outshot MDI 14-5 in the 2nd Half, and 24-13 in the game.
Quentin Pileggi was in net for MDI while Craig Burnett was in goal for Ellsworth
Both MDI and Ellsworth will have prelim games on Friday.
MDI ends the season 1-8-3. If they stay in 8th place in the Heal Point standings they will host a prelim game. If they fall to 9th they will have to play on the road.
Ellsworth ends the season 9-4-1 and will host a prelim game at Del Luce Stadium on Friday
SWEET: Here are the most popular Halloween candies
More From WDEA Ellsworth Maine