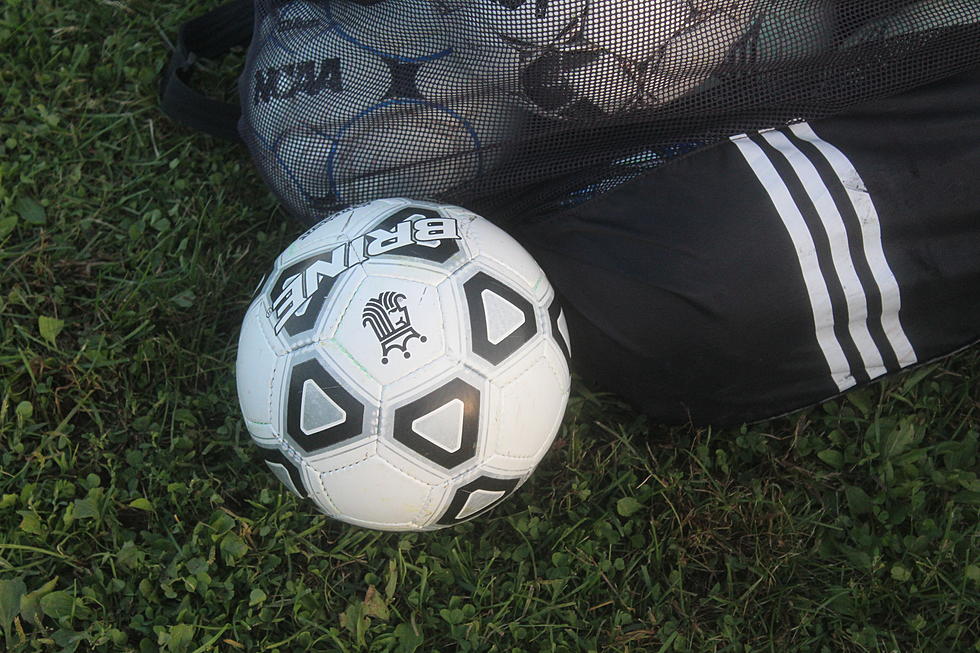 EHS Girls Soccer Nips MDI 1-0
Photo Chris Popper
The Ellsworth Girls Soccer Team nipped the MDI Trojans 1-0 on Tuesday night October 19th at Alumni Field in Bar Harbor in the final regular season game for the two sides.
Ellsworth was relentlessly on the attack, controlling the time of possession and keeping the ball in the MDI end for most of the 1st Half. They outshot MDI 16-3 in the 1st Half, but thanks to MDI's keeper Sabine Costello-Sanders and the Trojan defense, the game was scoreless at the end of the 1st Half.
Ellsworth continued the attack in the 2nd Half, and were finally rewarded when Addi Laslie scored with 26:46 remaining.
Ellsworth continued to pressure the Trojan defense, outshooting MDI in the 2nd Half 18-6
Laslie's goal was the lone goal, and the Eagles won 1-0
Sabine Costello-Sanders was in goal for MDI while Jayden Sullivan played the 1st Half in goal for the Eagles, with Margarita Nadeau playing in net the 2nd Half for Ellsworth.
Ellsworth finishes the regular season in 3rd place in the Class B North Heal Point Standings with a 11-3 record. They will likely play Presque Isle at Del Luce Stadium on Saturday, October 23rd in a prelim game.
MDI finishes the regular season 4-10 and will finish in either 10th or 11th in the Class B North Heal Point Standings. They will likely play at John Bapst if they finish 11th or at Belfast if they finish 10th on Saturday, October 23rd in a prelim game
SWEET: Here are the most popular Halloween candies
More From WDEA Ellsworth Maine