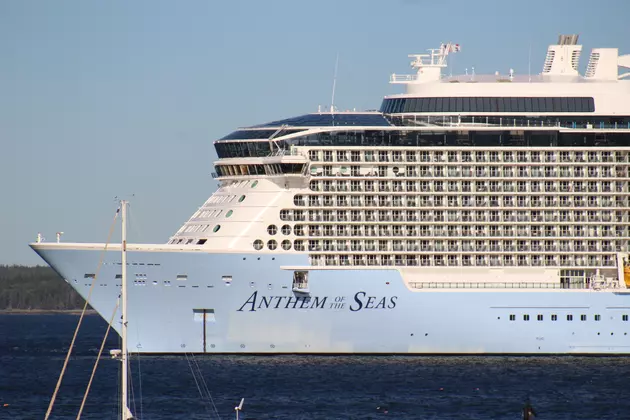 Economic Impact of Cruise Ships Visiting Bar Harbor
Anthem of the Seas in Bar Harbor August 29, 2016 Photo Chris Popper Townsquare Media
Love them or hate them, the cruise ships visiting Bar Harbor have a HUGE economic impact on the Village of Bar Harbor. The University of Maine School of Economics published a paper on the economic impact from visitors during the 2016 season.
Survey results indicate that about 60 percent of the respondents walked past the Village Green, whereas only one in ten ventured as far as the Hannaford supermarket (on Cottage Street) and Havana restaurant (on Main Street).
About 60 percent of the survey respondents visited Acadia National Park while in port.
Over 96 percent of the respondents visited at least one store or restaurant/bar, and about one third of the passengers visited 10 or more places. Over three quarters of the passengers surveyed spent money in one to four stores and restaurants/bars, and about 13 percent made purchases in five to nine stores and restaurants/bars.
About 46 percent of the survey respondents took a cruise line sponsored tour. Of these passengers, about 86 percent reported that they shopped in Bar Harbor and 72 percent indicated that they ate in Bar Harbor.
You can read the full paper HERE.
The Bar Harbor Town Meeting is Tuesday, June 6th.
More From WDEA Ellsworth Maine