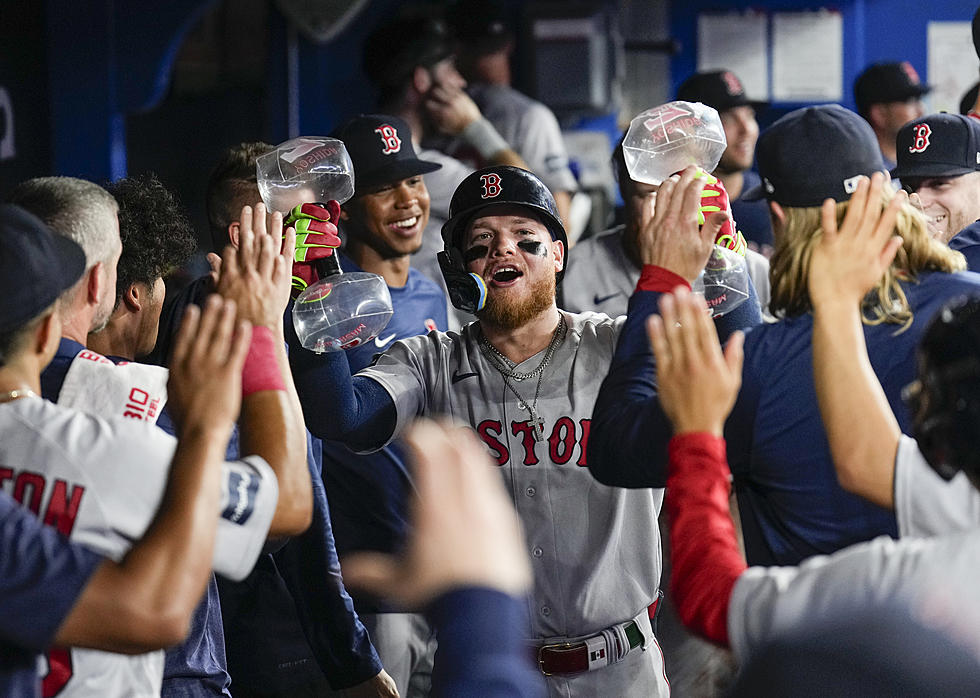 Duran Goes 5-5 and Verdugo Homers in 9th as Red Sox Sweep Blue Jays 5-4
Photo by Mark Blinch/Getty Images
Jarren Duran had a day, going 5-5 from the leadoff spot with 4 doubles and scored 3 times as the Red Sox beat the Toronto Blue Jays 5-4 on Sunday afternoon for the 3-game sweep. Boston is 7-0 against Toronto in 2023!
The game was tied at 4-4 when Alex Verdugo hit his 6th homer of the season in the 9th inning for the game-winning run.
Verdugo also picked up his 7th outfield assist of the season, throwing out Bo Bichette at 2nd base. Verdugo ended Saturday's game with an assist, nailing Bichette at the plate.
Boston's starter, Garrett Whitlock left after the 1st inning, with elbow tightness, turning the game into a bullpen game.
Brennan Bernadino went 1.1 innings, allowing 1 hit and 1 run, striking out 1. Kaleb Ort retired 2 batters, allowing 2 hits and 1 run.
Nick Pivetta went 4.0 innings. He allowed 2 hits and 1 run, striking out 6 and walking 2.
Chris Martin pitched a scoreless 8th inning and Joe Jacques picked up his 1st major league save, with a scoreless 9th inning.
Boston is off on Monday. The Red Sox return home to Fenway for 3 games with the Rangers July 4th-6th and 3 games with the Oakland Athletics July 7th-9th before the All-Star break. The Boston-Texas game on Tuesday July 4th starts at 1:35 with the pregame starting at 12:35 p.m. Hear the game on AM 1370 WDEA in Downeast Maine and on 101.9 The Rock in Aroostook County.
More From WDEA Ellsworth Maine