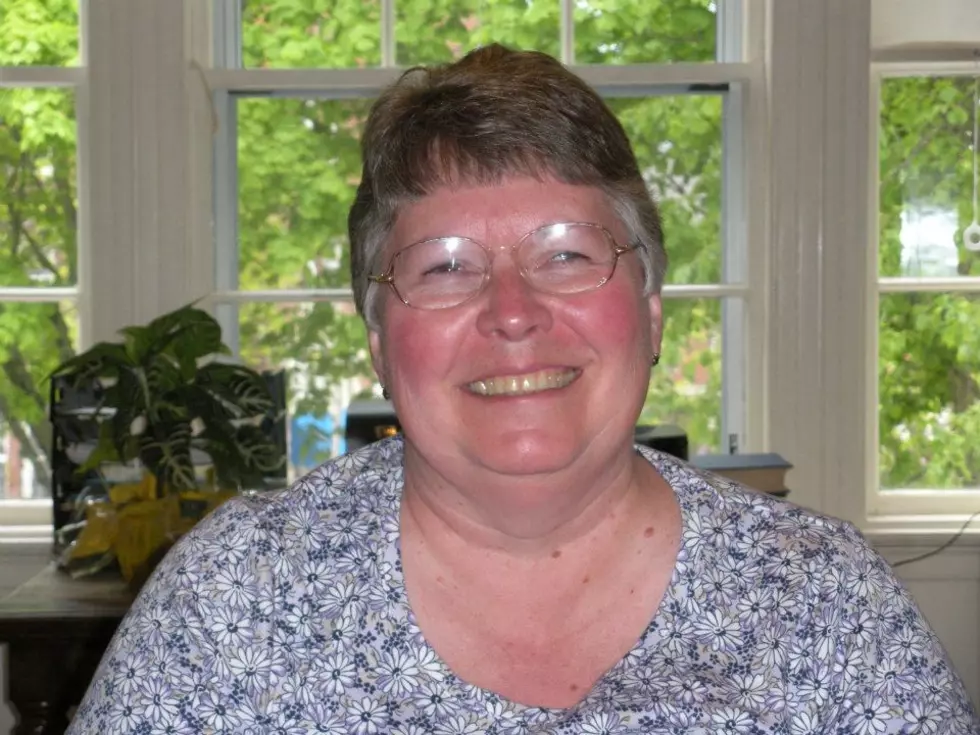 Benefit Spaghetti Supper and Auction for Charlene Churchill
Photo Rotary Club of Ellsworth
A benefit Spaghetti Supper and Silent Auction will be held on Sunday, December 15th from 4 to 6 PM at the Moore Community Center on State Street in Ellsworth to benefit Charlene Churchill.
Churchill is the former Ellsworth Librarian and the Rotary Club of Ellsworth's long-time secretary. She was recently diagnosed with pancreatic cancer. Charlene is single and her extended family lives out of state. For years Rotary and the Ellsworth community have been family to her. She's a Paul Harris Fellow and epitomizes the Rotary value of service above self.
Earlier this month, Charlene traveled to Texas to the MD Anderson Cancer Center for medical advice. Doctors discovered a pulmonary embolism and she was quickly hospitalized. Since then her health has worsened. She has had three surgeries and her medical bills are mounting.
Donations will be gratefully accepted. Additionally, baskets that were made and donated by individuals, organizations, and businesses will be available for auction. Those unable to attend the dinner, but who wish to make a donation can do so. Please make a check payable to the Ellsworth Rotary Club with Charlene Churchill in the notation line. Mail the check to Ellsworth Rotary Club, PO Box 741, Ellsworth, ME 04605.
For more information or to make a silent auction donation please contact  Marc Rich at 207-852-8595