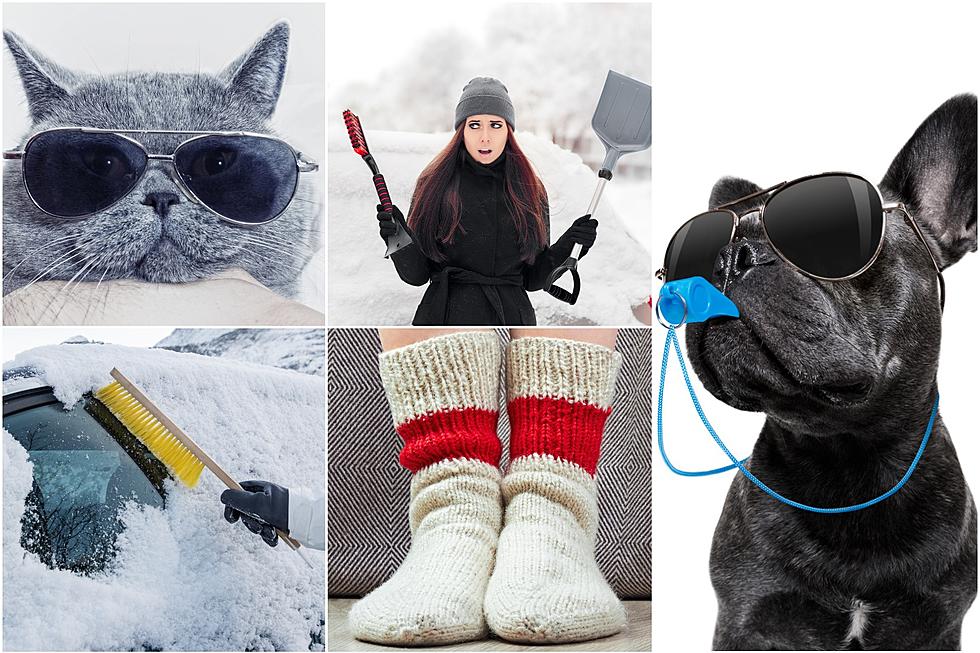 Cat Litter, Candy, and 23 Other Items You Need in Your Vehicle
ThinkStock
Getting your vehicle ready for winter driving should include putting together an emergency kit, just in case you get stranded.
Isn't It a Little Early to Think About This?
This is the best time to put together your emergency kit. Now that we have snow on the ground and some morning commutes have become an adventure, it's time to make sure you're prepared if you should go off the road. We've come up with a list of 25 items that will help make your winter roadside adventure a little more comfortable and could even save your life. Chances are, you may not use any of these things during the winter. But, just in case you do go off the road, you'll be very glad you have them. It's like my Dad always says - better to be safe than sorry.
How Do I Carry All This Stuff in My Car?
I like putting the items in a large tote, so they're all organized and easy to access. Yes, I tend to be a little overly organized. But there's a method to my madness. Whenever I don't have a car full of people, I put that tote on the floor in the backseat, so I can get to it at any time. There's always the possibility that your trunk or cargo area may not be accessible, because of damage from a crash or because it's iced over, so don't count on being able to get to it there.
In addition to your winter emergency kit, let someone know where you're going and what route you plan to take, whenever possible. That will help searchers, should you slide off the road and become less visible to passersby. With a little planning and the items in your emergency kit, winter driving could be less stressful.
25 Essentials to Keep in Your Vehicle During the Winter Months
It pays to be prepared for any situation when driving in Maine during the winter.
Gallery Credit: Cindy Campbell
LOOK: 50 cozy towns to visit this winter
Stacker
created a list of 50 cozy American towns to visit each winter. Towns were selected based on visitor opinions, ratings from nationwide publications, and tourist attractions.
Gallery Credit: Laura Ratliff
QUIZ: Can you identify 50 famous companies by their logos?
How well do you know the logos of 50 of the world's most famous companies? Keep scrolling to see if you can guess which icon belongs to which brand.
More From WDEA Ellsworth Maine