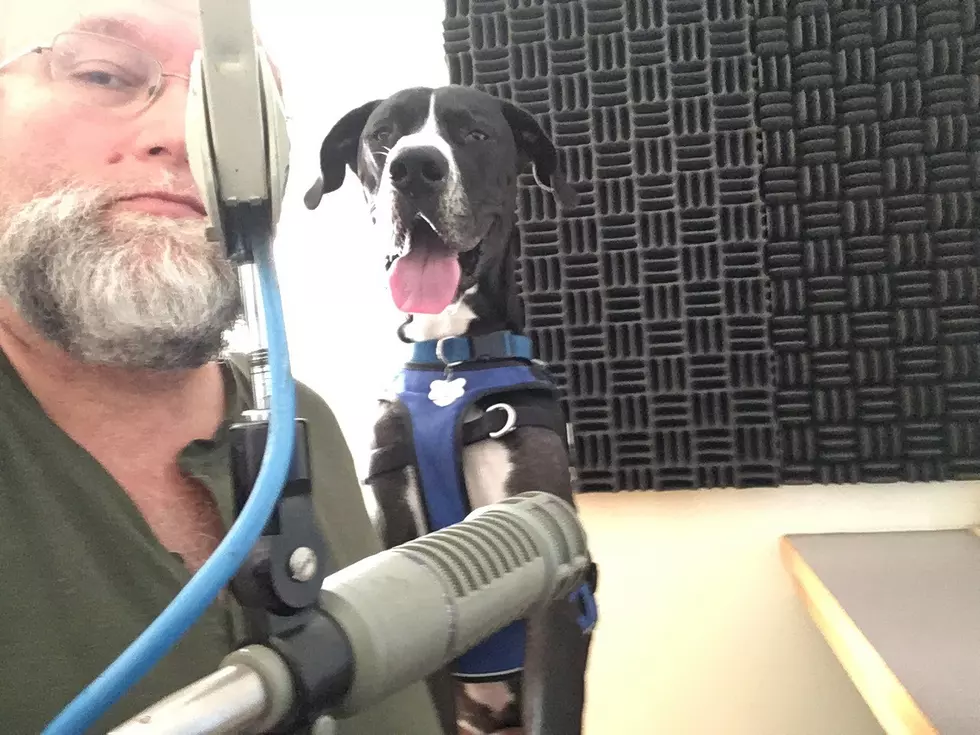 Take Your Dog to Work Day – Friday June 25
Photo Chris Popper
It's Take Your Dog to Work Day!! This Elmer, Pebbles and Wilma approved day is held annually the Friday after Father's Day!
There's something special about spending your day with your dog! It's calming and I always seem to be more productive when one of my dogs is with me!
There's even a Facebook Group celebrating Take Your Dog to Work Day. They have 7 tips to make Take Your Dog to Work Day successful .
Of course, if you are working from home, you are with your dogs all the time. To me, that's been one of the best things about working from home since the pandemic began. However, it's not without it's challenges.  Imagine trying to record weather, or commercials or be on phone calls or Microsoft Teams screen shares with barking Great Danes, in the background, but I love being with them.
If you decide to take your dog to work today, please post of photo of your dog and his or her name below in the comments! Elmer, Pebbles and Wilma our Great Danes and I wish you a great day at work!
Check out these 50 fascinating facts about dogs:
More From WDEA Ellsworth Maine