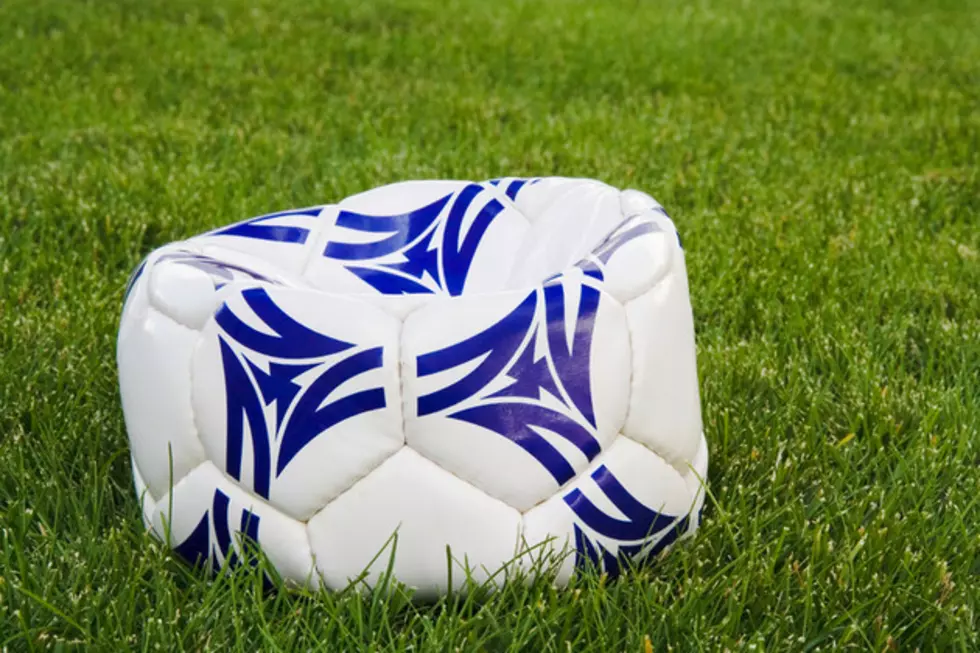 Sumner Girls' Soccer Beats Narraguagus 8-0
Lit Liu via Thinkstock
The Sumner Girls' Soccer Team beat the Narraguagus Knights 8-0 on the road on Thursday, September 21st.
Scoring for the Tigers were
Brooklyn Newenham 4 goals
Bristol Parritt 1 goal 3 assists
Riley Crowley 1 goal 2 assists
Taylor Newenham 1 goal
Kali McLean 1 goal
Jenna Colby 2 assists
Clara Christiansen had 2 saves in goal for the Tigers.
Sumner is now 2-5-1 and will play on Tuesday, September 26th at Foxcroft Academy.
Narraguagus is 0-4 and will play at home on Monday, september 25th against the Woodland Dragons.
Thanks to Spencer Allen for the results.
You can nominate a Maine High School Athlete for their accomplishments during the week September 18- 23 HERE by Sunday, September 24th. We will then put together the list, on Monday, and then you'll then be able to vote on the nominees September 25 - 28(11:59 p.m.) with the Fall  Week 4 Winner being announced on Friday, September 29th. You can vote ONCE per day, per device. Please let us know in the email why you are nominating someone. Try to be specific with goals, yardage, times etc..
Please report scores, with goal scorers, stat leaders, photos of the golf cards etc, by emailing chris.popper@townsquaremedia.com
More From WDEA Ellsworth Maine