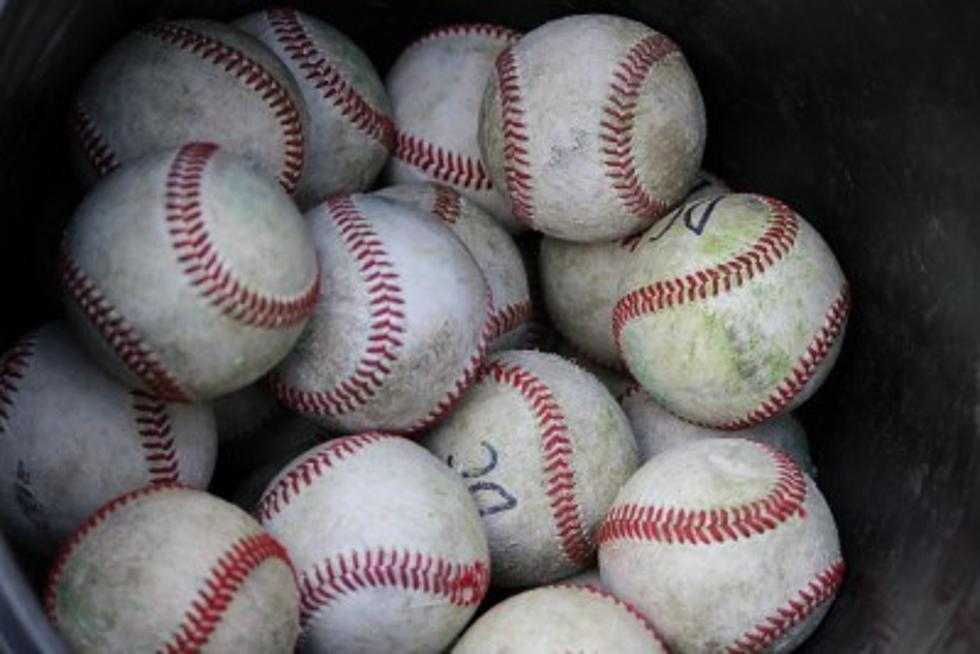 McKade Robertson Throws No-Hitter as Narraguagus Beats Sumner 12-4.
Photo Chris Popper
McKade Robertson threw a no-hitter as the Narraguagus Knights beat the Sumner Tigers 12-4 on Saturday afternoon, April 22nd in Harrington.
Robertson struck out 12 and walked 4 in tossing the no-hitter. Sumner did score 4 runs, 2 of which were earned.
Michael Stanwood had 3 hits including a triple for Narraguagus, driving in 2 runs. Robertson helped himself at the plate with 2 hits and 3 runs batted in. Armondo Absalom had 2 hits.  Austin Geiger had a double and Chaz Willey a single.
Logan Crowley started on the mound for Sumner and allowed 4 hits and 8 runs in 3.0 innings. He struck out 6 and walked 2. Cole Faulkingham pitched the final 3 innings, allowing 5 hits and 4 runs. He struck out 2 and didn't walk a batter.
Ethan Chase reached base 3 times for Sumner, scoring 2 runs. He walked twice and was hit by a pitch.
Narraguagus is 1-1 and will play at Calais on Wednesday, April 26th at 4 p.m.
Sumner is 0-3 and will play host to Shead on Monday, April 24th at 4:30 p.m..
You can nominate a Maine High School Athlete for their accomplishments during the week April 17-22 HERE by Sunday, April 23rd. We will then put together the list, on Monday, and then you'll then be able to vote on the nominees April 24-27th (11:59 p.m.) with the Spring Week 1 Winner being announced on Friday, April 28th. You can vote as often as you wish.
More From WDEA Ellsworth Maine