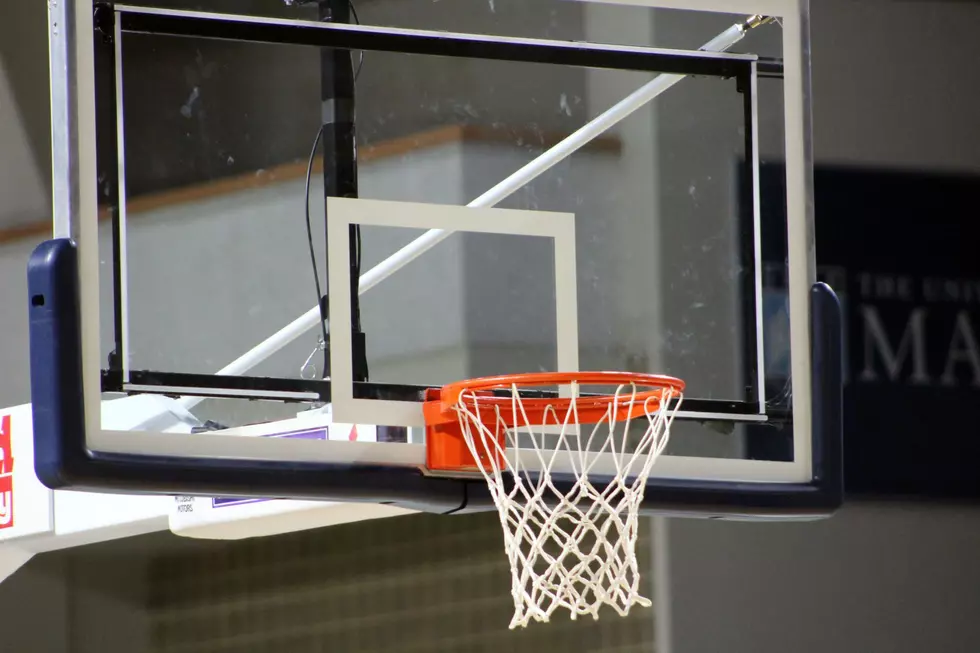 Sumner Boys Defeat Central 63-52 [STATS]
Photo Chris Popper
The Sumner Boys Basketball Team is going to spend the 2022-23 season on the road. They started the season with the game closest to Sumner, playing Central at Ellsworth High School on Saturday, beating the Red Devils 63-52.
Sumner jumped out to a 11-0 lead at the end of the 1st Quarter. They led 22-14 at the end of the 1st Half and 40-33 at the end of the 3rd Quarter.
Sumner had 3 players in double figures. Billy Wray led the Tigers with 15 points. Isaiah Rivers finished with 13 points while Ethan Chase had 11 points. The Tigers drained 8 3-pointers. Wray had 3 3's and Ethan Chase, Bryson Parritt, Jacob Bagley, Angel Valencia and Isaiah Rivers all had 1 3-pointer. The Tigers were 5-6 from the free throw line.
Central was led by Jakson Pollock who had a game-high 18 points. Koby Bean had 13 points. Central had 7 3-pointers. E. Ladd had 3 3's and Pollock had 2 3-pointers. B. Speed and Koby Bean each had 1 3-pointer. The Red Devils were 5-9 from the free throw line.
Sumner now 1-0 will play at Deer Isle-Stonington on Wednesday, December 14th at 6:30 p.m.
Central, now 0-1 will host Foxcroft Academy on Wednesday, December 14th at 6:30 p.m.
We are looking for reports from all high school basketball games, wrestling matches and swim meets this winter. Please either email results (copies of book) to chris.popper@townsquaremedia.com or text them to 207-469-8660.
You can nominate someone for the 92.9 The Ticket High School Athlete of the Week. Please email chris.popper@townsquaremedia.com by Monday night December 12th for Week 1's nominees. Voting will take place Tuesday-Thursday with the winner being announced on Friday, December 16th.
Line Score
| | | | | | |
| --- | --- | --- | --- | --- | --- |
| |    1 |    2 |    3 |     4 |    T |
| Central Boys | 0 | 14 | 19 | 19 | 52 |
| Sumner Boys | 11 | 11 | 18 | 23 | 63 |
Box Score
Central
| | | | | | |
| --- | --- | --- | --- | --- | --- |
| Name | PTS | 2PM | 3PM | FTM | FTA |
| Lucas Gustin | 0 | - | - | - | - |
| Jakson Pollock | 18 | 4 | 2 | 4 | 8 |
| B Cadieux | 2 | 1 | - | - | - |
| Raolin Willis | 0 | - | - | - | - |
| Hayden Strout | 7 | 3 | - | 1 | 1 |
| B Speed | 3 | - | 1 | - | - |
| C Bean | 0 | - | - | - | - |
| Koby Bean | 13 | 5 | 1 | - | - |
| N Cox | 0 | - | - | - | - |
| E Ladd | 9 | - | 3 | - | - |
| J Butler | 0 | - | - | - | - |
| K Richmond | 0 | - | - | - | - |
| Nick Masters | 0 | - | - | - | - |
| TEAM | 0 | - | - | - | - |
| TOTALS | 52 | 13 | 7 | 5 | 9 |
Sumner
| | | | | | |
| --- | --- | --- | --- | --- | --- |
| Name | PTS | 2PM | 3PM | FTM | FTA |
| Dylan Piper | 0 | - | - | - | - |
| Jacob Bagley | 8 | 1 | 1 | 3 | 4 |
| Billy Wray | 15 | 2 | 3 | 2 | 2 |
| Nolan Christiansen | 8 | 4 | - | - | - |
| Ethan Chase | 11 | 4 | 1 | - | - |
| Logan Crowley | 0 | - | - | - | - |
| Ian Gatcomb | 2 | 1 | - | - | - |
| Aiden Griffin | 0 | - | - | - | - |
| Angel Valencia | 3 | - | 1 | - | - |
| Bryson Parritt | 3 | - | 1 | - | - |
| Matt Carney | 0 | - | - | - | - |
| Isaiah Rivers | 13 | 5 | 1 | - | - |
| Copelin Temple | 0 | - | - | - | - |
| Hector Orozco-Delgado | 0 | - | - | - | - |
| TEAM | 0 | - | - | - | - |
| TOTALS | 63 | 17 | 8 | 5 | 6 |
More From WDEA Ellsworth Maine