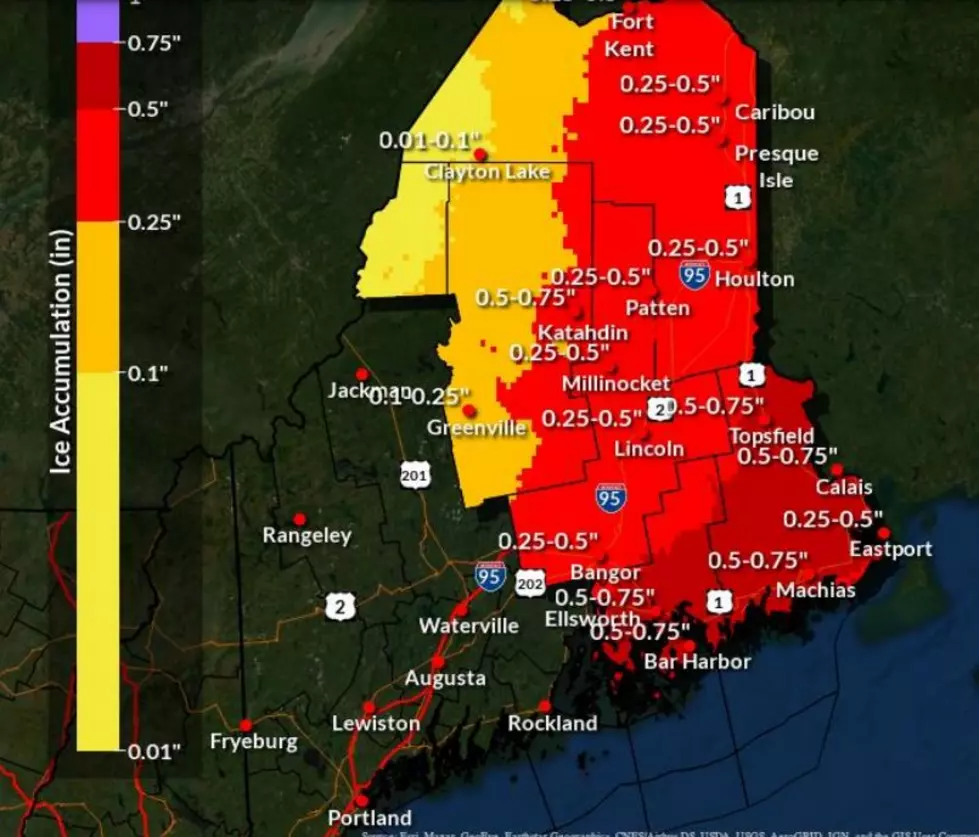 Significant Ice and Sleet Forecast for Downeast Maine through Monday Evening
National Weather Service Caribou
The Hancock County Emergency Management Agency along with the National Weather Service are warning of a significant ice and sleet storm Sunday night into Monday evening.
They are warning of power/cable outages  as a result of downed lines and branches, extremely poor road conditions, all due to up to 3/4 –inch of ice and gusting winds.
Significant ice accumulation will make travel extremely hazardous, Sunday night through Monday night. Falling powerlines and tree branches will cause significant power outages.
Wind combined with ice on trees will cause power outages late Sunday night through Monday morning
Sleet will cause hazardous travel conditions Sunday night to Monday night due to slippery roads. Travel is not advised.
Be sure that your electrical devices are fully charged. You may want to turn up the heat in your home so it will be warm, in the event you lose electricity and rely upon electricity to heat your home.
Be sure to check back, as we will have the latest on power outages and restoration efforts on Monday
More From WDEA Ellsworth Maine