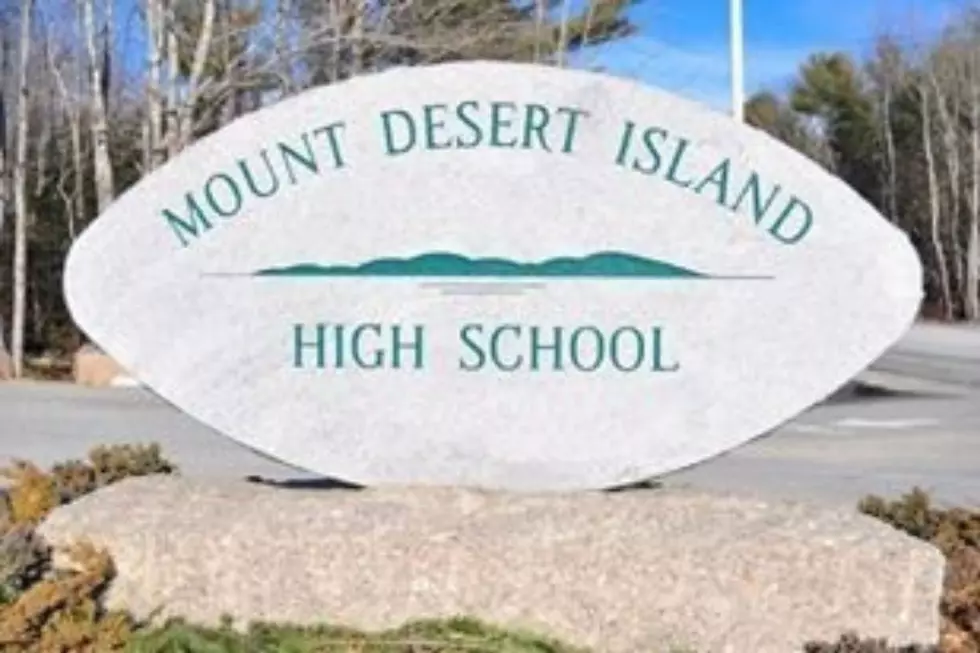 Police Have a Suspect in Threat That Locked Down MDI High School
Chris Popper, Townsquare Media Bangor
Classes have been canceled for Wednesday at MDI High School after a serious threat on Tuesday prompted the facility to be placed on lockdown.
Will There Be Any After-School Activities Wednesday?
While there will be no classes, officials say after-school activities and practices will be held, as usual. There will be counselors available to students and staff on Wednesday, from noon to 2, and all day Thursday. In addition, Superintendent Mike Zboray says students will be allowed in the building from 12 to 2 on Wednesday to pick up their belongings that were left behind and to retrieve their vehicles. In a message to students and parents, Zboray thanked law enforcement for their professionalism in making sure all the building's occupants were safe.
I am grateful for all our students and staff who had to endure multiple hours of lockdown as police secured the building to ensure our safety. I also understand and appreciate the concern of parents as they learned of events and worried about the safety of their children.
Do Police Know Who Was Responsible for the Threat?
Bar Harbor Police say a credible suspect has been identified in connection with the threat that prompted authorities to close down the school. Police are working with the Hancock County Sheriff's Department and the Maine Department of Corrections Office of Juvenile Services to investigate the suspect.
The nature of that threat has not been released, but it was enough to cause administrators and law enforcement to close the campus. High school students were taken by bus to the Mount Desert Elementary School in Northeast Harbor, where they were to be reunited with their parents.
How Was the School's Evacuation Conducted?
A post on the Town of Bar Harbor's Facebook page detailed how the process was to be conducted, with tables set up in alphabetical order where parents could be matched up to their students. The process was strictly organized, so school administrators and law enforcement could make sure that all students were safe and accounted for.
At approximately 6:15 Tuesday evening, a post on the Town of Bar Harbor's Facebook page updated the situation saying that the high school had been cleared, but would remain locked for the rest of the day. People with vehicles in the parking lot were cleared to pick them up, but if their keys were inside the building, they would have to wait until it reopens to retrieve them.
Again, the details of the threat have not been released.
We'll update this story as more details become available.
Conners Emerson Halloween Parade
Ghouls, Goblins, Superheroes, Zombies and more from the Conners Emerson School marched from the Village Green in Bar Harbor down Main Street, and Cottage Street back to the School in the Annual Halloween Parade
Look: 30 Popular Maine Mountain Hikes
Maine is a tremendous hiking state. Here are (nearly) 30 of Mainers' favorite mountain hikes. Some are well-known, while others are hidden gems.
More From WDEA Ellsworth Maine