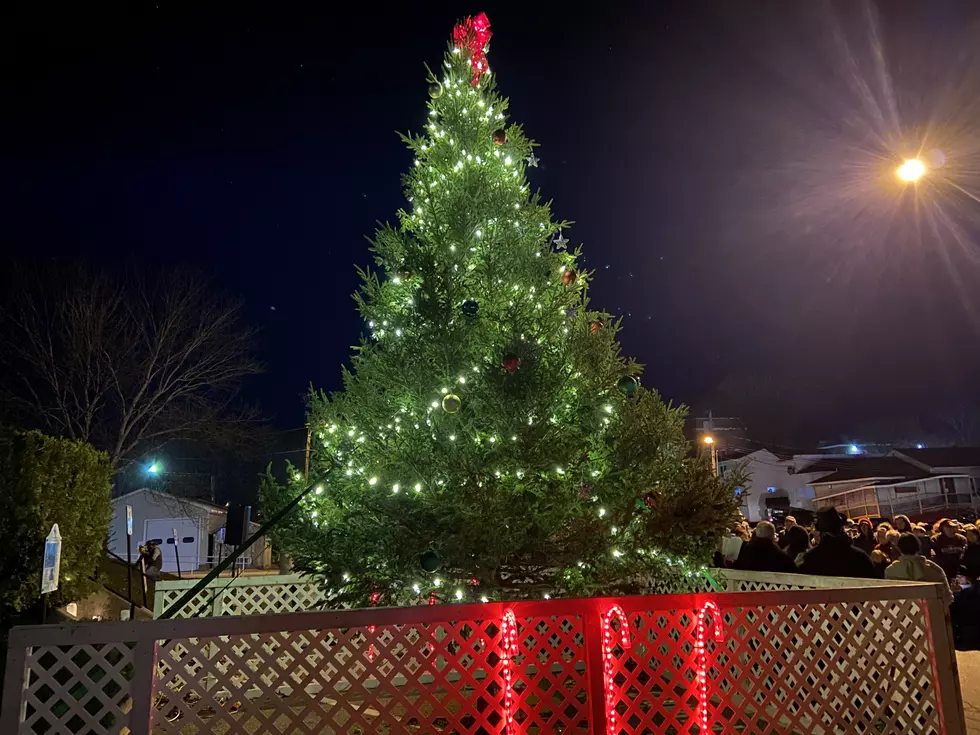 Save the Dates – Ellsworth Tree Lighting and Christmas Parade Dates
2022 Ellsworth Christmas Tree Lighting November 26, 2022 Photo Chris Popper
The Holiday season is right around the corner, and will fly by before we know it! It's time to circle your calendars for 2 important events in the City of Ellsworth!
Tree Lighting - Saturday November 25th
This year's Tree Lighting will take place on Saturday, November 25th from 3 to 5 p.m. in the Ellsworth City Hall Parking Lot.
The City of Ellsworth and Ellsworth's Recreation Commission are looking to make this year's event bigger and better than ever. If you or your organization would like to participate with food, games, children's programs music or some other fun activity you are asked to reach out to Kim Fitch "The Queen of Christmas" by email
43rd Annual Ellsworth Christmas Parade - Saturday December 2nd
This year's theme is Christmas Around The World. 
Chris Popper has been selected as this year's Grand Marshal. Chris is well known to the Ellsworth community and for his constant support for the students in the school system. Chris can most often be seen/heard broadcasting a sporting event, promoting entertainment events and sometimes even performing himself! 
He 
has worked at Townsquare Media since 2002. He is the voice of the Ellsworth Eagles and MDI Trojans on WDEA AM 1370. You can hear Chris on AM 1370 WDEA and read his stories on the WDEA website  
www.wdea.am
 The parade is scheduled for Saturday, December 2nd and will kick-off at 4:00pm. *Sunday, December 3rd is the inclement weather date if needed*
The parade will be a light themed parade again this year. Parade participants are encouraged to deck out their floats/vehicles with Christmas lights and other light up decorations and get creative!
Line-up for the parade will begin at 3 p.m. at Knowlton Park/MooreCommunity Center on State Street. The parade will travel down State Street to School Street, across School Street, Turning onto Main Street, traveling to the lower light and then back up State Street to Knowlton Park/Moore Community Center.
Parade Organizer, Kimberly Fitch encourages all community/civic groups, churches, businesses, schools and any entertainment to register to be part of the parade and join the festivities of Christmas Around The World.
For more information and to register, please email
Check out photos from the 2022 Ellsworth Tree Lighting
2022 Ellsworth Christmas Tree Lighting
Christmas in Ellsworth sponsored a family gathering from 3 to 5 p.m. in the Franklin Street Parklet followed by the Christmas Tree Lighting at 5 p.m. on Saturday, November 26th
Gallery Credit: Chris Popper
More From WDEA Ellsworth Maine