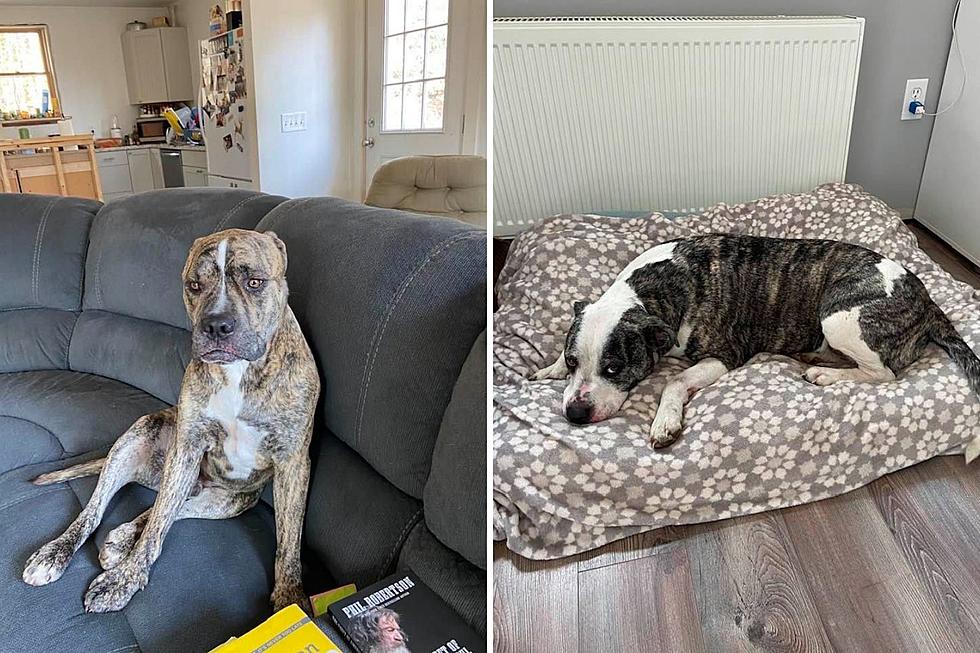 Rory and Benny Are Home! [PUPDATE]
Rory and Benny Photos Michelle Reed
[PUPDATE] Saturday  April 10 4 p.m. - Rory and Benny are home! Super skinny, but healthy and happy to be home!
If you are near or about Route 179 in Osborn, please be on the lookout for Rory and Benny who went missing on Sunday, April 4th from their home on the Harper Field Road.
Both dogs are Pit Bull mixes, Rory is white with brindle markings. She is 4yrs, 5 pounds and a shy female. Benny is brindle with white markings, 3yrs old,  and weighs 75 pounds.
If you see these two, please CALL Michelle at 207-479-6148 or 207-479-6777. There is a $500 reward for their safe return.
More From WDEA Ellsworth Maine