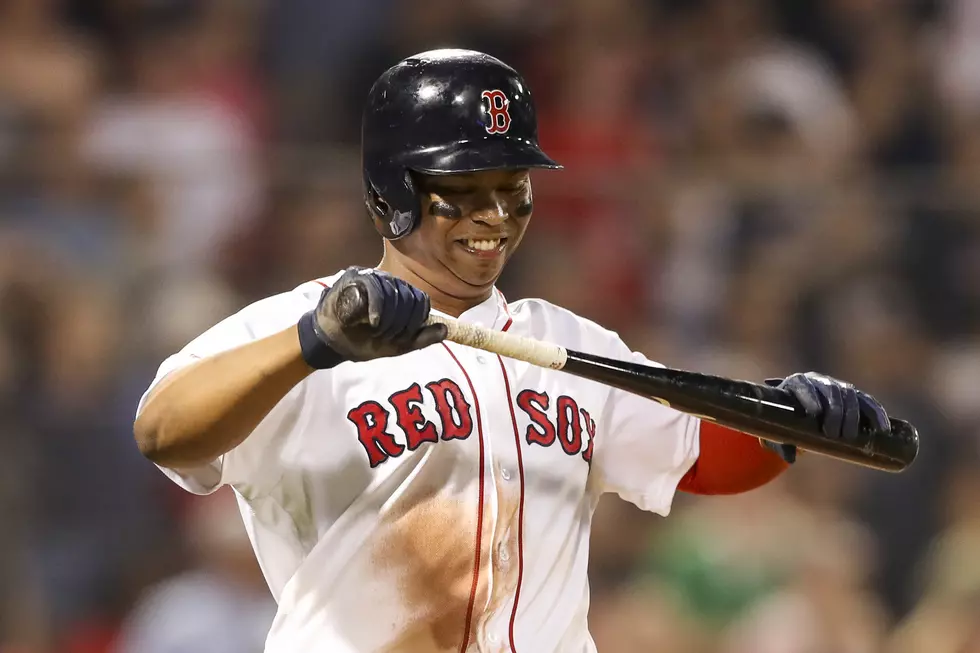 Red Sox Fall to the Rays 6-5 [VIDEO]
Photo by Adam Glanzman/Getty Images
The Boston Red Sox need for a ace reliever was never more evident 1 day before the Major League trade deadline, as the bullpen faltered on Tuesday night, with the Red Sox falling to the Rays 6-5 at Fenway Park on July 30th.
David Price lasted only 4.1 innings, allowing 4 runs on 9 hits. He struck out 9 and walked 2 but gave up 2 homers. From there the Red Sox used 6 relief pitchers.
Marcus Walden allowed 1 run in 1.1 innings. Josh Taylor who took the loss allowed 1 run without getting a batter out in the 6th inning. Colten Brewer finally got the final out in the 6th inning, but by then Tampa Bay had taken the 6-5 lead. Darwinzon Hernandez pitched a perfect 7th, Nathan Eovaldo pitched the 8th and Matt Barnes threw the 9th.
All together Boston pitching struck out 15 Rays on the night.
Andrew Benintendi was 3-4 with a homer and 3 runs batted in.  His 2 run homer in the bottom of the 5th had put the Red Sox back in the lead 5-4
Rafael Devers was 3-4, with a double and scored  2 runs. He now leads the majors with 141 hits.
The Red Sox offense had a chance to win the game with tying runs in scoring position in the 7th, 8th and 9th innings, but couldn't capitalize. Devers lined out to left with the bases loaded in the 8th and Christian Vazquez lined out to deep left with 2 on and 2 out in the bottom of the 9th to end the game.
The Red Sox are now 59-49, 9 games behind the 1st place Yankees and 2 games out of the Wild Card. They have 2 more games with the Rays, before opening a 4 game series in New York against the Yankees on Friday night. Rick Porcello is scheduled to start for Boston Wednesday, with the pregame starting at 6:10 and 1st pitch at 7:10. Hear this and every Red Sox game on AM 1370 WDEA in the Ellsworth and Bar Harbor area and The Rock 101.9 FM, WOZI in Presque Isle
More From WDEA Ellsworth Maine